Georgia Dymock: Under Our Together
The JD Malat Gallery this month opens a new show of paintings by Georgia Dymock that coincides with a digital display across the front of The Flannel store in London's Oxford Street to celebrate International Women's Day.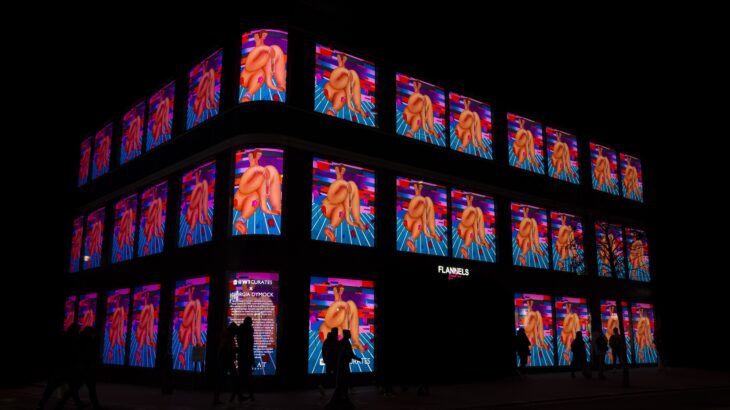 Georgia Dymock, a Masters student at the Slade School of Fine Art, is the perfect exponent of the interface between digital/virtual art and reality which is creeping ever closer. Using the female form, her somewhat surreal images have echoes of the Art Deco period as well as British folk art.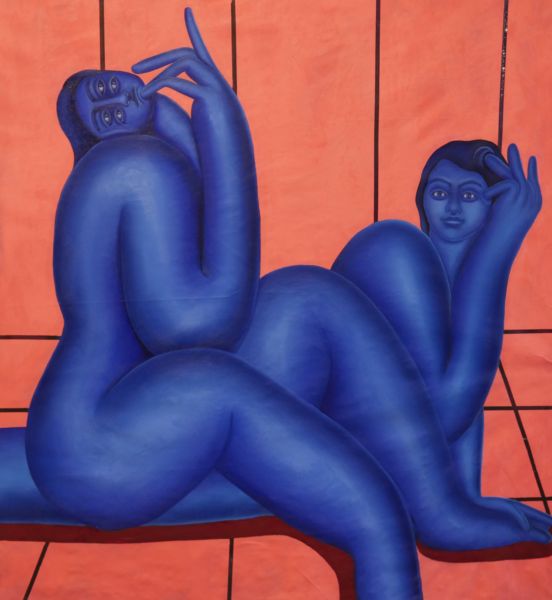 Having studied anthropology before turning to painting, Dymock straddles that arts-science scene with her 12 new works, 'Under our Together'. Initially digitally rendered and later executed in oils on canvas, they are precise yet painterly but above all playful.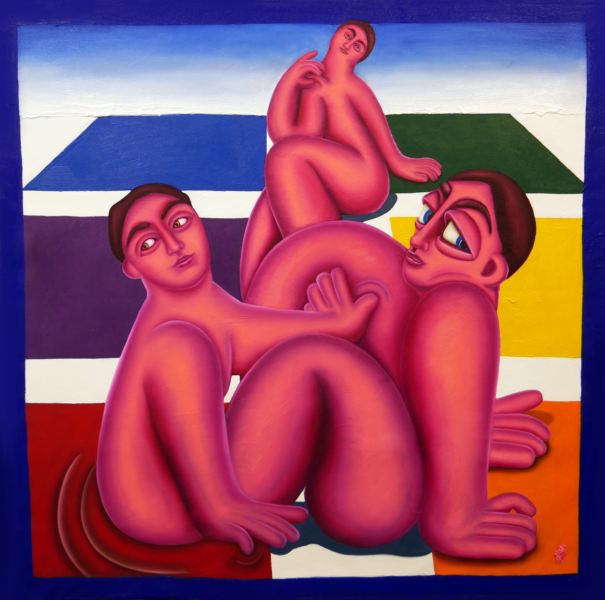 Reimagining her friends, family and self, Dymock strips her figures of many normal features, specifically breasts, pudenda etc and so gives them new identities that reflect the current obsessions with gender fluidity.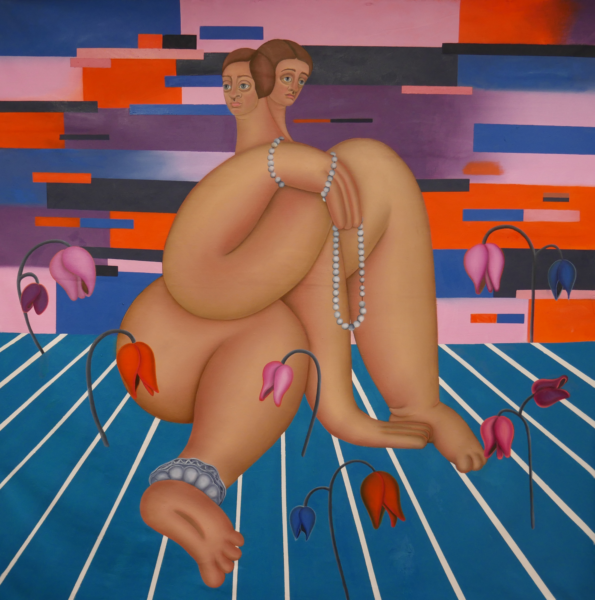 Will such paintings find a lasting audience? Well no doubt Dymock's work will translate perfectly into the new trend for NFTs — digitally displayed art – and indeed almost appears aimed at this market since she creates both a Photoshop file and a painting.
What if anything the works contribute to International Women's Day is a difficult question. Not a lot is the frank conclusion. Questioning the exploitation of the female form might be one fragmentary answer. Asked about the title of the show, Dymock says: "The flesh that marks out the figurative elements in my paintings both sticks to and challenges the idea of a surface as a defining boundary, the bodies are ambiguous as limbs slip, twist, and fuse into one another."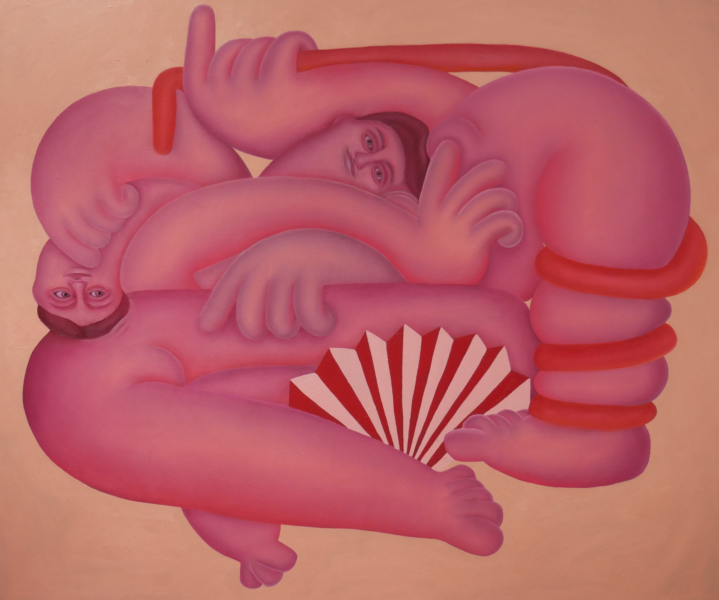 At the JD Malat Gallery, London
Georgia Dymock: Under our Together
10 March to 9 April 2022