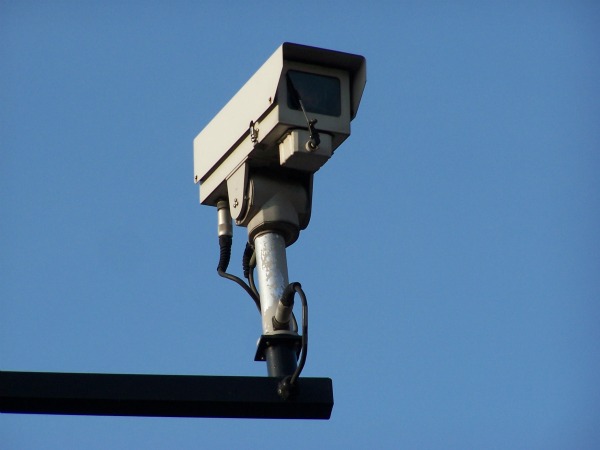 General/Use Indicates Agreement to the Terms & Conditions
Welcome to Orchard Times (OT).  Please read the Terms & Conditions of Use carefully before proceeding to use, access or submit any content in any form or medium for publication on, OT.[1]   Your use of OT and any affiliate sites indicates your agreement to abide by the terms and conditions in effect.[2]
OT Content
The format and content of OT (including all text, photographs, graphics, video and audio content contained on OT's site(s)) is protected by United States and international copyright and OT reserve all rights therein.  You must abide by all additional copyright notices or restrictions contained on OT's site(s). [3]  [4]
The original content created by OT is licensed under a Creative Commons License permitting non-commercial reproduction with attribution to the source site.[5]
The Creative Commons License permits you to reproduce or share, remix, or otherwise alter original OT site material so long as the logo is displayed and credit is given.[6]
The Creative Commons License does not extend permission to any material which is not original OT site material.  Images, video, or other content in which OT does not  own copyright is not covered by this license.[7]
When OT reproduces a copyrighted image, OT does so only to the extent necessary to comment or discuss it; OT always includes a link to the original source (or where OT found a reproduction) of the image.[8]
OT makes no representations or guarantees about the suitability of third party use of content that appears of OT sites.[9]
OT makes no guarantees or warranties as to the accuracy or completeness of or results to be obtained from accessing and using information on our Websites. And we shall not be liable to any reader or anyone else for any inaccuracy, error or omission, regardless of cause, in the Websites' information or for any damages resulting therefrom. The opinions expressed by our editors and contributors are their own and not those of Orchard Times Publishing Ltd.[10]
User Content[11]
You retain your rights to any content you submit, post or display on or through OT (Your Content). By submitting, posting or displaying Your Content on or through OT, you grant OT a worldwide, non-exclusive, royalty-free license (with the right to sublicense) to use, copy, reproduce, process, adapt, modify, publish, transmit, transfer, publicly display and distribute Your Content in any and all media or distribution methods (now known or later developed) for the purposes of[12] (i) displaying Your Content on OT's site, (ii) distributing Your Content, either electronically or via other media, to users seeking to download or otherwise acquire it, and/or (iii) storing Your Content in a remote database accessible by end users, for a charge. This license shall apply to the distribution and the storage of Your Content in any form, medium, or technology now known or later developed.[13]
You agree that this license includes the right for OT to make Your Content available to other companies, organizations or individuals who partner with OT for the syndication, broadcast, distribution or publication of such Content on other media and services, subject to our terms and conditions for such Content use.
Use by OT, or other companies, organizations or individuals who partner with Twitter, may be made with no compensation paid to you with respect to the Content that you submit, post, transmit or otherwise make available through the Services.
OT may modify or adapt your Content in order to transmit, display or distribute it over computer networks and in various media and/or make changes to your Content as are necessary to conform and adapt that Content to any requirements or limitations of any networks, devices, services or media.
You are responsible for your use of OT, for any content you provide, and for any consequences thereof, including the use of your Content by other users and our third party partners. You understand that your Content may be rebroadcasted by our partners and if you do not have the right to submit Content for such use, it may subject you to liability. OT will not be responsible or liable for any use of your Content by OT in accordance with these Terms. You represent and warrant that you have all the rights, power and authority necessary to grant the rights granted herein to any Content that you submit.
User Conduct
OT encourages its users to participate in discussions which are relevant to the content published by OT.  One way in which users may participate is by publishing their comments or posting content.  Orchard Times does not necessarily screen (review) user-generated content (UGC) and UGC does not necessarily reflect the opinions and or policies of Orchard Times nor can Orchard Times guarantee its accuracy or completeness. The following is a non-exhaustive list of the kind of UGC that is illegal or prohibited to post on or through Orchard Times:
1. Is patently offensive and promotes racism, bigotry, hatred or physical harm of any kind against any group or individual
2. Harasses or advocates harassment of another person
3. Exploits people in a sexual or violent manner
4. Contains nudity, violence, or offensive subject matter or contains a link to an adult website
5. Solicits personal information from anyone under 18
6. Provides any telephone numbers, street addresses, last names, URLs or email addresses
7. Glorifies terrorism or terrorist related activities
8. Promotes information that you know is false or misleading or promotes illegal activities or conduct that is abusive, threatening, obscene, defamatory or libelous
9. Promotes an illegal or unauthorized copy of another person's copyrighted work, such as providing pirated computer programs or links to them, providing information to circumvent manufacture-installed copy-protect devices, or providing pirated music or links to pirated music files
10. Involves the transmission of "junk mail," "chain letters," or unsolicited mass mailing, instant messaging, "spimming," or "spamming"
11. Contains restricted or password only access pages or hidden pages or images (those not linked to or from another accessible page)
12. Furthers or promotes any criminal activity or enterprise or provides instructional information about illegal activities including, but not limited to making or buying illegal weapons, violating someone's privacy, or providing or creating computer viruses
13. Solicits passwords or personal identifying information for commercial or unlawful purposes from other Users
14. Involves commercial activities and/or sales without our prior written consent such as contests, sweepstakes, barter, advertising, or pyramid schemes
15. Includes a photograph of another person that you have posted without that person's consent[14]
Once you post a comment to one of our sites, it becomes part of the public conversation. Our policy is that we will not remove a user's comments unless we deem them to be in violation of our Terms of Service. So if you want to say something that you will later regret personally, it is advisable that you use a username that does not identify you. We cannot remove your comments simply because you have a change of heart about making them.  OT is not responsible for reliance nor any damage or loss arising on any user-generated content.  By using OT you understand that you may be exposed to offensive material.
Terminating Your Use
We may terminate your use.  We reserve the right to terminate your access to our site for any reason, and to take any other actions that OT, in its sole discretion, believes to be in the interest of our company and of our users as a whole.[15]
External Links Disclaimer
OT Sites routinely contain links to external, third party websites. By providing links to other sites, OT does not guarantee, approve or endorse the information or products available at these sites, nor does a link indicate any association with or endorsement by the linked site to the OT Site in question.
OT does not operate or control and has no responsibility for the information, products and/or services found on any external sites. Nor do such links represent or endorse the accuracy or reliability of any information, products and/or services provided on or through any external sites, including, without limitation, warranties of any kind, either express or implied, warranties of title or non-infringement or implied warranties of merchantability or fitness for a particular purpose.
Visitors to OT Sites assume complete responsibility and risk in their use of any external sites. Visitors should direct any concerns regarding any external link to its site administrator or webmaster.[16]
Advertising
Promoting, marketing, or otherwise advertising products or services for the purpose of earning a percentage of the sale price or of any product or service is an exclusive right of OT.[17]
Advertorials
Advertisements appearing in an editorial format will be marked as advertisements.[18]  The only advertorials permitted on this site are those that have been approved by the editors and publishers of OT.  Any advertorial which is not approved by the editors and publishers is published without authorization of the OT.  Liability, in such an instance, is incurred by the author, and not OT.[19]
Controlling Law and Jursidiction
These Terms and any dispute or action arising hereto shall be governed by the laws of the United States, without regard to your country of residence.
DMCA Notice and Takedown Procedures
If you believe that your copyrighted work has been copied and is accessible on OT in a way that constitutes copyright infringement, please send a notice to our Legal Department providing the following information:
1. The electronic or physical signature of the owner of the copyright or the person authorized to act on the owner's behalf
2. A description of the copyrighted work that you claim has been infringed
3. A description of where the material that you claim is infringing is located, such as the URL where it is posted
4. Your name, address, telephone number and email address
5. A statement by you that you have a good faith belief that the disputed use of the material is not authorized by the copyright owner, its agent or the law
6. A statement by you, made under penalty of perjury, that the above information in your notice is accurate and that you are the copyright owner or are authorized to act on the copyright owner's behalf. [20]
Please note: if the material falls into one of the categories listed below, we believe that our use is legitimate and we will not remove it from the site:
1. Content in the public domain
2. User-submitted content
3. Content commissioned by OT
4. Content covered by Fair Use, taking into account
a) Purpose and character of use (i.e. transformation from the original, use for criticism, satire or parody)
b) Nature of copyrighted work (i.e. factual or newsworthy vs creative works)
c) Amount and substantiality of portion used (i.e. use of cropped, reduced, low-resolution Material used for no more than to convey the point made)
d) Effect on the potential marked for the copyrighted work (e.g. use that is not substitutive for the original, or would never be licensed in any event)
Please note that a copy of each legal notice we receive will be sent (with your personal information removed) to Chilling Effects for publication.
Correspondence
All correspondence relating to these Terms & Conditions should be addressed to
roman AT camayak DOT com
OT reserves the right to publish any and all correspondence it receives.
Trademark
Orchard Times and OT are trademarks of Orchard Times LLC.
Suspending Our Site
We reserve the right at any time and from time to time to modify or discontinue, temporarily or permanently, our site (or any part thereof) with or without notice. You agree that OT shall not be liable to you or any third party for any such modification, suspension or discontinuance of our site.[21]
Changes to the Terms & Conditions
The terms & conditions of use of OT are subject to change.  When they change OT will post the changes on this page, and put a notification on the homepage.[22]  By agreeing to the terms of use you also agree that you will take reasonable action, such as checking the terms & conditions periodically, to make yourself aware of any changes in the terms & conditions.  The most current version of the Terms & Conditions can be viewed at any time at: orchardtimes.com.[23]
We reserve the right to change these Terms and Conditions at any time, and you agree (including by virtue of your continued use of our site) to be bound by any such changes.
---