Across London, colourful murals in all manner of styles from bright graffiti to verdant jungles are appearing on walls and houses, many painted to order. And it's not just in the East End. Dover Street Market in Mayfair just celebrated its 15th birthday with a work by the Russian artist Pokras Lampas. Other commemorative murals include a scene depicting Romeo and Juliet on a building in Shoreditch where the play was first performed.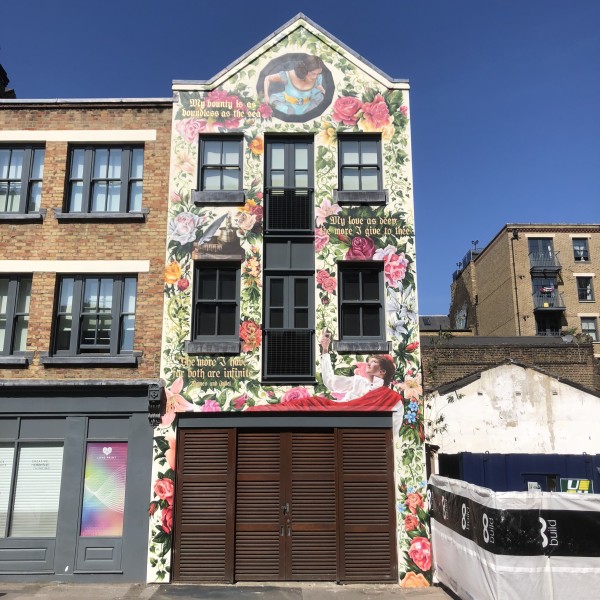 A mural portrait of Nelson Mandela which adorns the side of a building in Camden that was once the African National Congress HQ was created for the current owners – the property fund Brockton Capital – to honour his legacy.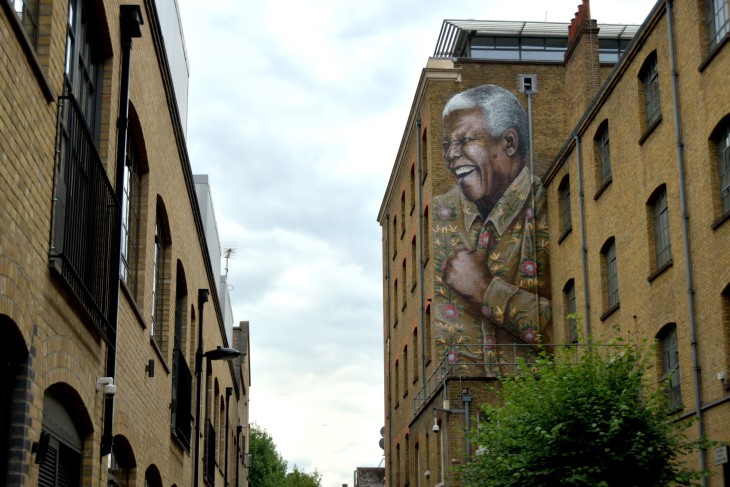 And the tragic Grenfell Tower fire is remembered on a wall by Ben Eine You saw it in the tears of those who survived.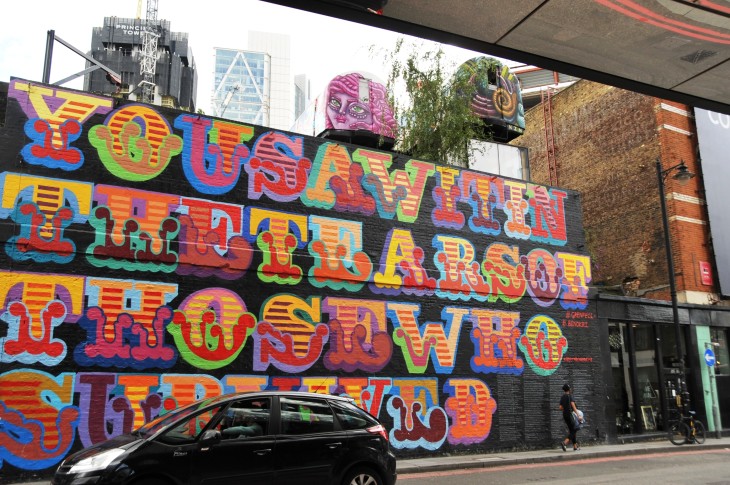 Commercial murals can simply brighten a neighbourhood. Property developer Anthology commissioned a mountain scene for the Marquis of Granby pub in New Cross to enhance a nearby development.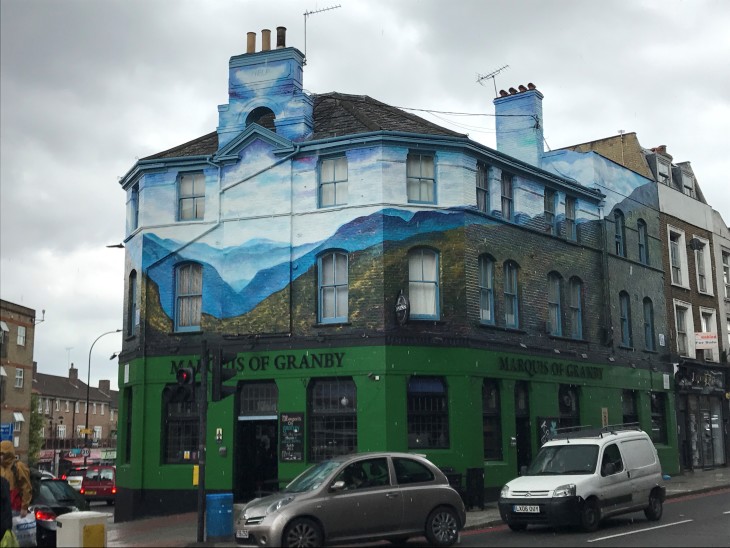 Erna Low have long had a ski mural on the wall of their South Kensington mews office.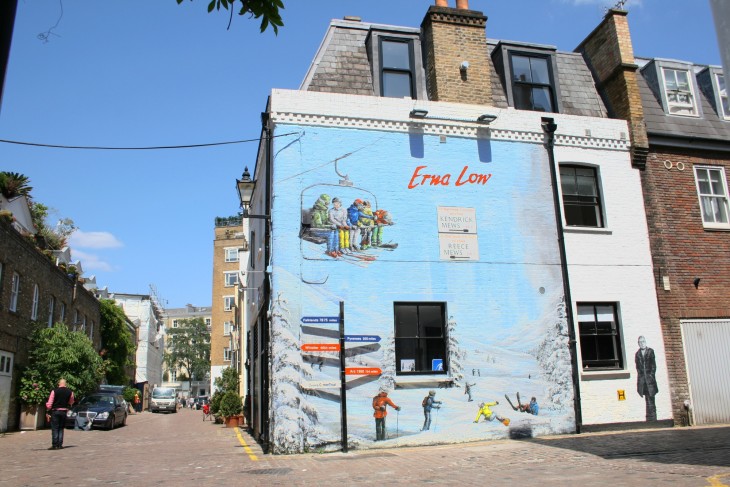 London is also a hotspot for rock star street artists such as Shepard Fairey who created three new murals last October to coincide with his exhibition Facing the Giant: 3 Decades of Dissent at the Stolen Space gallery. What dissent? Murals, far from being regarded as vandalism, appear to have become big business.
One of the main protagonists of the art is the Global Street Art agency, founded by Lee Bofkin. "We have organised more than 2,200 murals in London – all of them legally," says Lee pointedly.
Global Street Art now 'look after' a large number of properties for landlords and developers, providing a complete service from finding a site to commissioning the art. A growing element of their business is embellishing hoardings. "Our mission is to make cities more colourful," says Lee.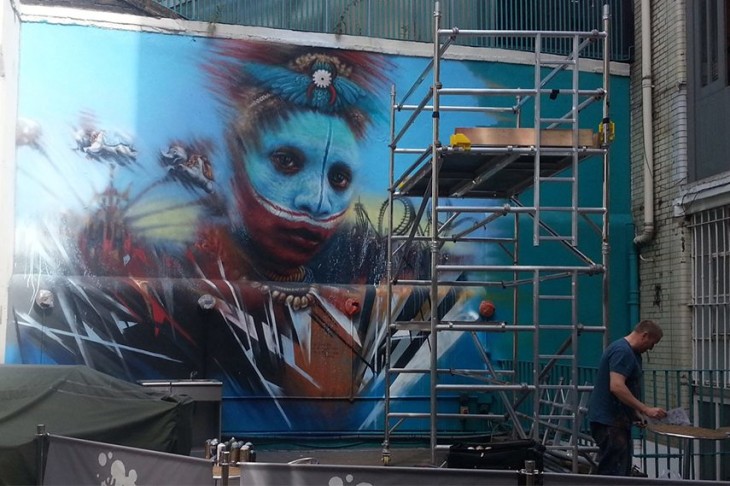 Global Street Art are now preparing for London's first ever Mural Festival. The event, backed by the Mayor's office, will be centered on the Olympic park enterprise zone Here East, and will run for a fortnight. Among the big names already signed up are Ben Eine, Camille Walala, Mr Doodle Mr Cenz and Dale Grimshaw.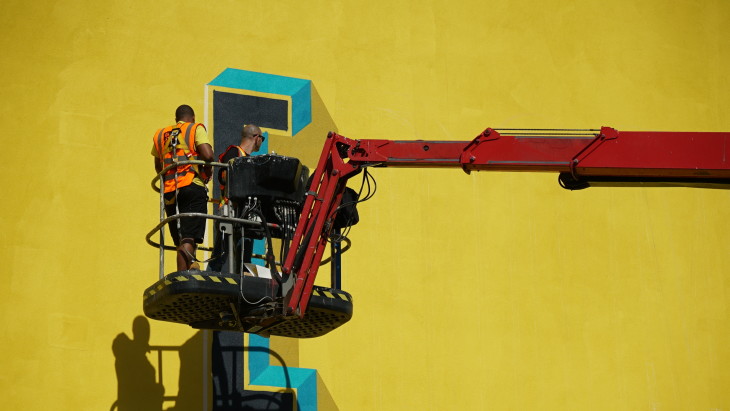 At least 20 large scale murals will be created, leaving a lasting legacy and also further establishing mural art as a leading tool for advertisers. That's right. The marketing appeal of this energetic urban and slightly dangerous art form has not been lost on brands. The instantly recognizable symbols used by artists like Stix, Keith Haring and Invader are perfect for a world increasingly addicted to shorthand and Instagram and where an image can go viral in hours. Loubouti and Fendi have both used Global Street Art to create ads, as did Ben Eine whose giant mural for Zippo gained 11 million views. Global Street Art are not the only people in the business – Street Advertising Services will quickly spray stencil or graffiti your advertisement onto pavements and streets or even shave it into grass.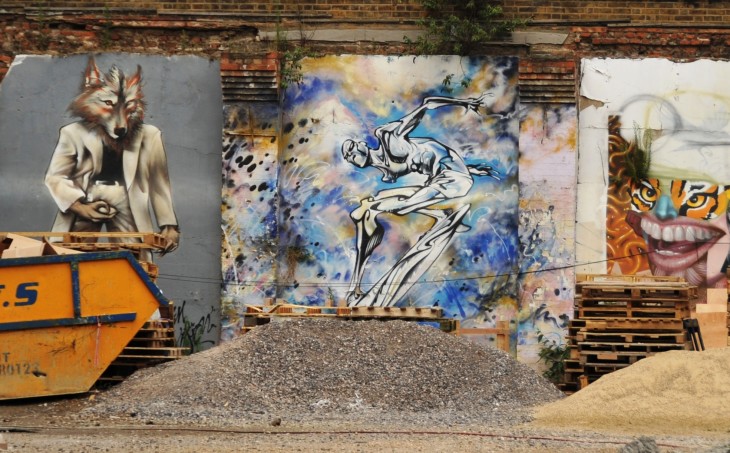 This transformation of street art into a tool of commerce has led paradoxically to a number of developers in Shoreditch exploiting inherited murals that bear what are essentially anti-capitalist messages and using them to sell luxury flats.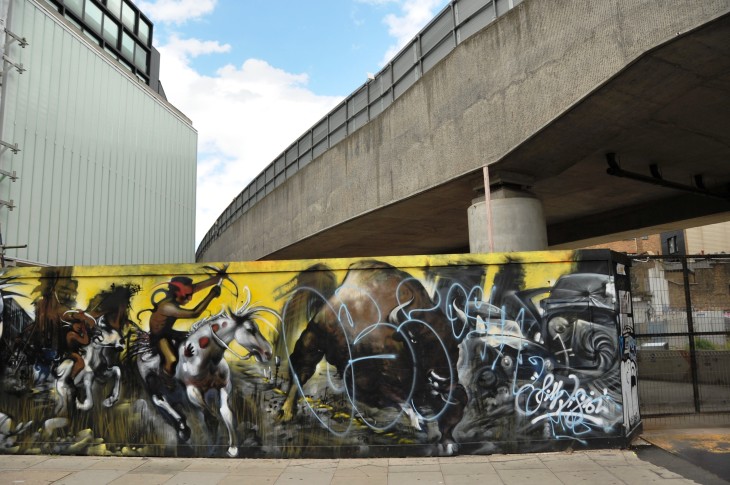 And famously Spotify was lured to World Trade Center 4 after graffiti artists were employed to cover the walls and windows in order to make the bland corporate interior more attractive to techies.
There's a debate around this of course. Anonymous artist (@esau_teric) a guide for London Street Walks, says: "Some underground art is utterly pointless, and some amazing. But it's not like the good old days. Now you can buy spray paint made especially for illegal art. "
So how did we get from regarding street paintings as vandalism/graffiti to seeing it as art? @esau_teric says that the digital world has intensified the "regime of signs." We are increasingly controlled by symbols, he says. Another reason is the soaring price of street art, the target of dealers and collectors for 50 years. As far back as the 1970s, in the wake of Pop Art, New York gallerists were collecting graffiti art – and specifically Wild Style – but prices in recent times have skyrocketed. A work by Jean-Michel Basquiat (dead at the age of 27) sold for $110million in 2017 making him the most expensive American artist of all time.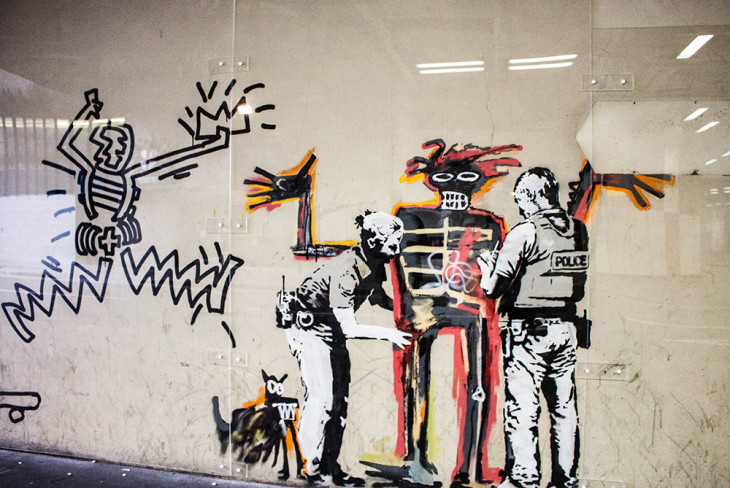 Today top notch art fairs like Frieze and galleries such as Pure Evil and Stolen Space exhibit works by all the 'masters', among the most famous of which is arguably the 'mysterious' Banksy.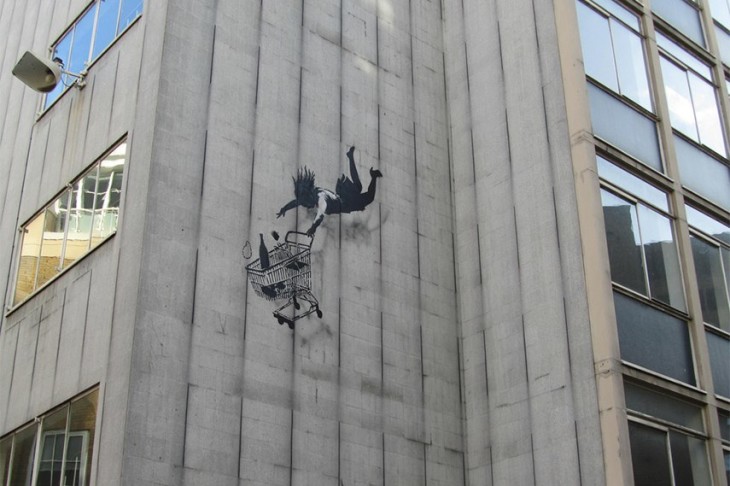 Move over Constable Banksy's Girl With a Balloon was lately voted Britain's nation's best-loved work of art. Christie's has just published a new Collecting Guide to Street Art. "As the personification of movement, freedom and spontaneity, Street Art has taken centre stage," says Christie's expert Charles Scott.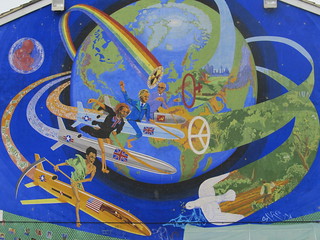 "Art is in the eye of the beholder," says Marlon Lloyd Malcolm of mews specialist agency, Lurot Brand. "Street art can improve a neighbourhood. The black and white mural at the entrance to Codrington Mews in Notting Hill is incredibly cool. It sets the scene. Our new office in Hampstead is near a mural by the political artist Bambi which is not to everyone's taste but people probably wouldn't run away unless it is on the house they are actually buying."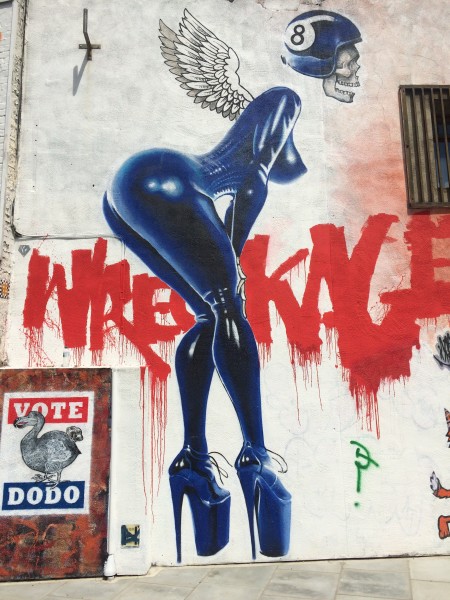 "It all depends on what you paint and where you paint it," says @esau_teric. "You could end up in jail or in a gallery."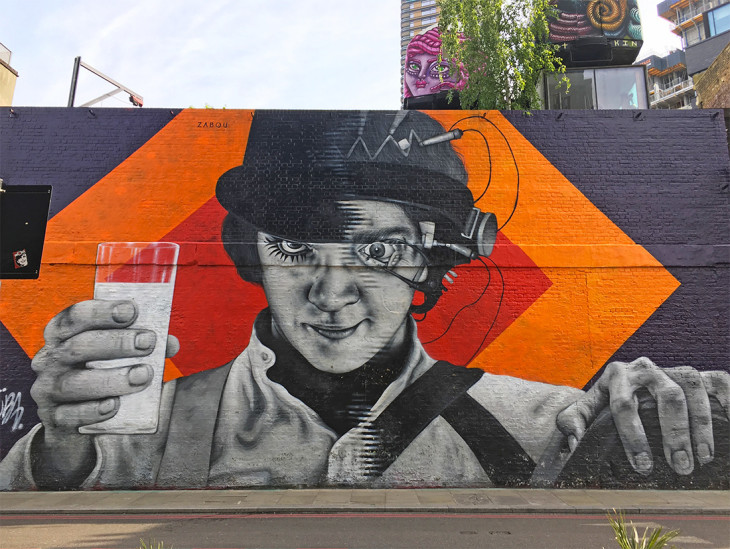 FIRST PUBLISHED JANUARY 2020 IN THE LONDON MAGAZINE
London Mural festival