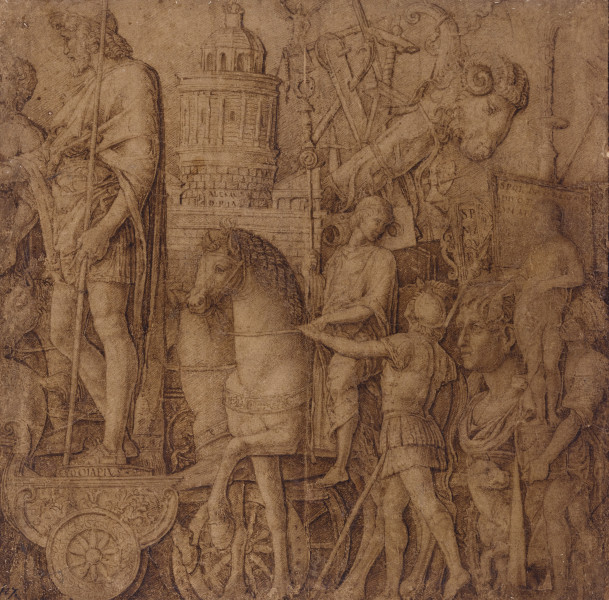 A pen and ink sketch by the Renaissance master Andrea Mantegna, currently on tour, is to be offered for sale by Sotheby's New York on January 29th. The preparatory drawing for a painting in the Triumphs of Caesar series belonging to the Royal Collection and now in Hampton Court Palace, is one of only 20 known sketches by the master. Only two works by Mantegna are believed to remain in private hands. "I cannot conceive of a more important drawing by one of the top Renaissance masters," says Cristiana Romalli, Sotheby's senior director of Old Master drawings. The work, which is dated to the 1480s, is expected to fetch in excess of $12million with possible buyers including the Louvre Abu Dhabi and Asian collectors.
Dan Flavin
Fluorescent lights works by Tracey Emin, Jung Lee and others have become a standard of art fairs. To go to the original source of inspiration visit David Zwirners' new gallery in Paris and an exhibition devoted to Dan Flavin. Born in 1933, the minimalist artist devoted himself almost exclusively to exploring the aesthetic possibilities of fluorescent light, using simple commercial tubes. On view are the large scale 'barriers' regarded as his most significant works not only in the way that the light redefines space but also among the first examples of installation art.
Until February 1st at David Zwirner, Paris, France.
Hokusai
The Japanese artist Katsushika Hokusai (1760–1849) is a name indelibly linked to one masterpiece: the Great Wave Off the Coast of Kanagawa. It is something of a shame that the thousands of other works Hokusai produced in his long life have been overshadowed by the 'fridge magnet' effect of endless reproduction. Here is a chance to set that right as the world's largest collection of works by Hokusai goes on display in celebration of the Tokyo Olympics. The works range from six-panel screens and hanging scrolls to tiny drawings and 18th century versions of manga, his humorous records of everyday life in Japan. For a lesson in humility and an antidote to hurried modern life, hear the words of the self-named Old Man Mad About Drawing: "All I have done before the age of 70 is not worth bothering with. At 75 I'll have learned something of the pattern of nature, of animals, of plants, of trees, birds, fish and insects. When I am 80 you will see real progress. At 90 I shall have cut my way deeply into the mystery of life itself. At 100, I shall be a marvelous artist. At 110, everything I create; a dot, a line, will jump to life as never before. "
Throughout 2020 at the Freer, Washington DC, USA.
Young Bomberg and the Old Masters
This small show of works by David Bomberg (1890–1957) claims that the 23 year old rebel who declared at his 1914 show he hated the "Fat Man of the Renaissance" was in fact a closet admirer of the Old Masters, dragging his fiancé to see Michelangelo's Entombment and his sister Kitty to admire a Botticelli portrait. That work, curator Richard Cork claims, provided the inspiration for the self-portrait of the pugnacious, collarless East Ender (one of 11 children of a Polish immigrant) which hangs by its side. "Bomberg denounced an over-reliance on the past, his urge to innovate went hand in hand with a profound engagement with the older art he admired," says Cork. The argument that Bomberg studied the Old Masters in order to throw off convention and advance the language of 20th-century modernist art is made with just a handful of works that will pique interest in a painter whose reputation has seen a dramatic revival.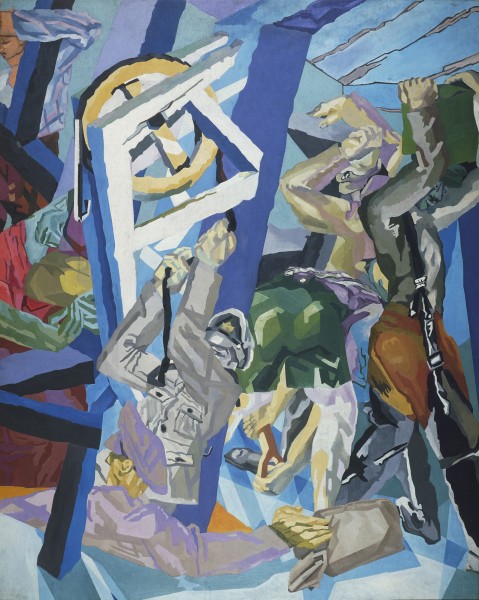 Until March 1st at the National Gallery, London, UK
Grayson Perry: The Pre-Therapy Years
Here's a catchy title for a super show devoted to the early works of the Turner prize-winning ceramicist-cum-artist-of-all-trades. Back in 2018 an appeal was launched by the potter who had lost track of many pieces made between 1980 and 1994. Anyone who remembered buying from a mop-haired Essex biker, or his alter ego, the rag doll-like Claire was asked to check their mantelpieces for pots and plates they may have acquired. The public responded with enthusiasm. Perry, who admits his record keeping is poor, said at the time of the appeal: "I recently moved house and found five pots in the loft which had been unseen since the 80s and a dozen plates in a cupboard under a sink!" His wife Philippa, not much better at guarding the family silver, once sent two of Perry's drawing to Oxfam by mistake. (He later signed them for the charity. ) Two years on, the Holburne Museum has revealed the exciting results of this treasure hunt.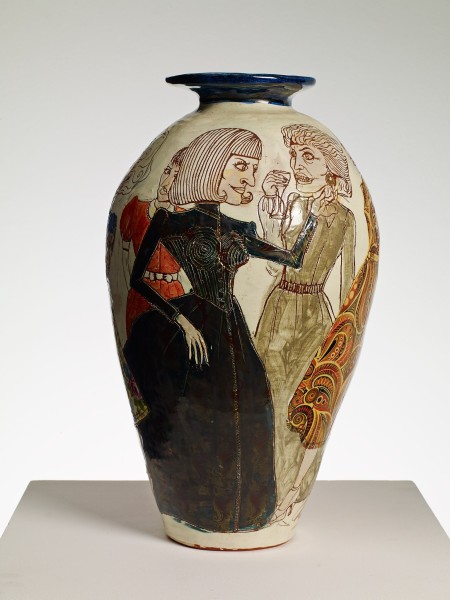 Until May 25th at the Holburne Museum, Bath, UK
From Delacroix to Beckmann: Masterpieces of the Kunsthalle Bremen
Paintings from one of Germany's most celebrated museums provide the latest reason to visit the Guggenheim in Bilbao – even though they could all be seen in Bremen. The rationale for this is complex and stems in part from a commitment to what the Kunsthalle calls its 'Social Dividend'. Anyway, the result is a chance see the evolution of European art in the 19th and 20th centuries through the works of both German and French painters. The roll call of names here is astonishing: Caspar David Friedrich, Modersohn-Becker, Dix, Kirchner, Beckmann, Nolde, Cézanne, Van Gogh, Monet, Delacroix and Picasso. The close ties between German art and French art of the period, and how they changed the way art is perceived – are revealed in this magnificent assembly of works from which it is impossible to single out any one masterpiece.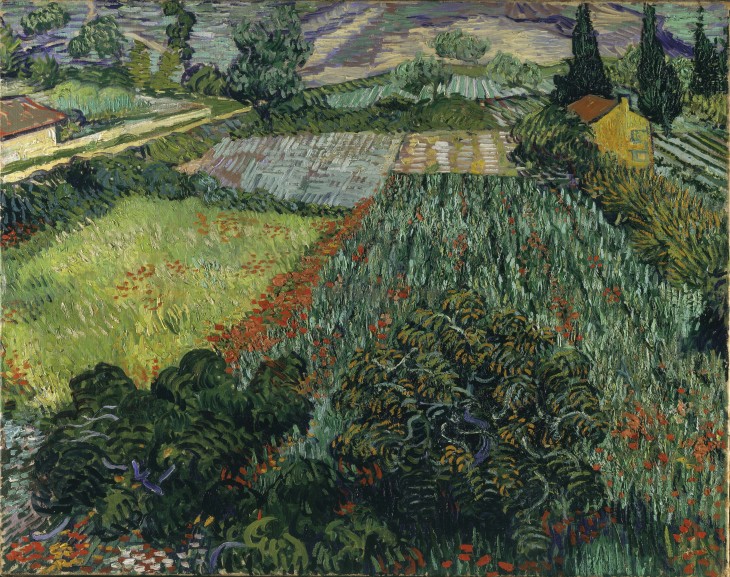 Until 16th February at the Guggenheim Museum, Bilbao, Spain.
Now! Painting in Germany Today
A group of museums including the Kunstmuseum Bonn, the Museum Wiesbaden and the Deichtorhallen Hamburg have collaborated in bringing together works by renowned German artists. Painting, not long ago regarded as a dying art form, has made such a rapid comeback that canvases and panels are barely dry before they are thrown up at art fairs. But in Germany this was not the case. Here painting has always been seen as the foremost art form and as a result we have the likes of Gerhard Richter, Anselm Kiefer, Georg Baselitz, and Albert Oehlen. This major show, which contains pieces by these internationally acclaimed artists, has in all some 500 works by dozens of younger artists as well, providing an exhilarating if also exhausting overview of the state of painting today.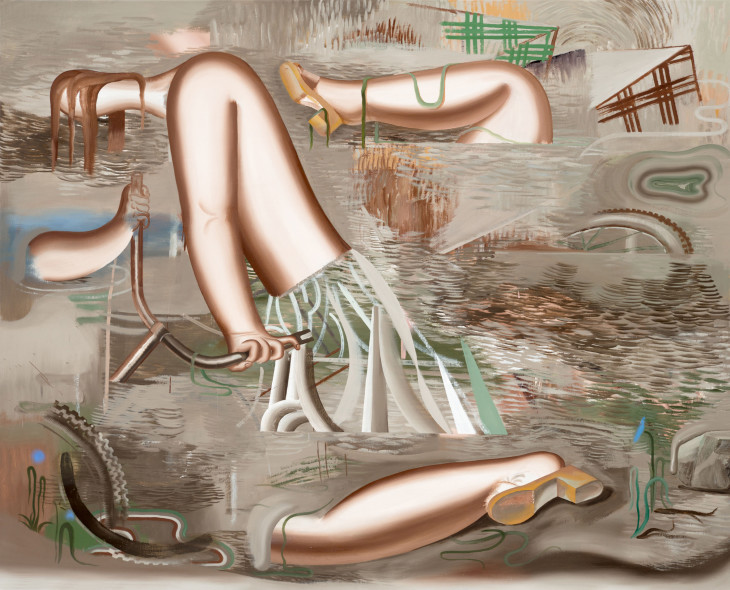 Until May 17th at the Deichtorhallen Hamburg Germany