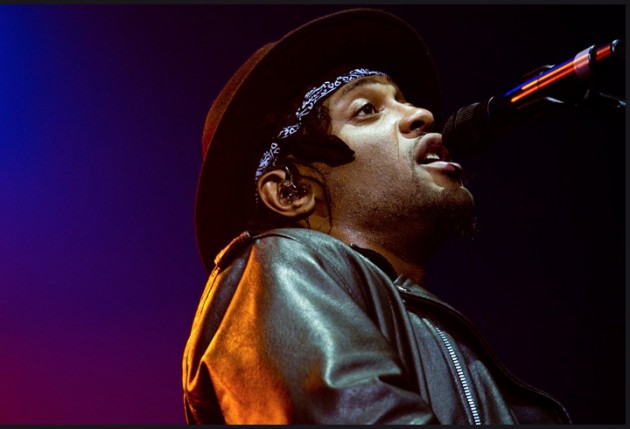 D'Angelo was in Brixton, London last weekend, on the last leg of his European tour. Aside from being a supremely talented pianist & guitarist, he is blessed with a voice that had every female in the audience swooning, alongside some equally captivated gentlemen. On his acclaimed album Voodoo from 2000; he supposedly wrote, produced, sung and played everything himself, while also finding the time to supply the background vocals to each and every cut. It is this role as musical auteur that he strives for, much like one of his major influences, the indefatigable Prince.
She's Always In My Hair – D'Angelo [Prince cover]
D'Angelo is accredited with popularising neo-soul, a hybrid sound that sits somewhere between  70′s funk & jazz and 90′s R&B & hip-hop, which paved the way for other such artists such as Erykah Badu to flourish (both were part of a musical collective called the Soulquarians, also consisting of The Roots, Mos Def, Q-Tip & Common, among others). The collective developed through the production work of The Roots' drummer and producer Questlove, who says of D'Angelo's next album that it's "97% done" and that it's "the black version of [The Beach Boys'] Smile." Having been on a musical hiatus of sorts after succumbing to drink & drugs (eh hem), which included various police run-ins , the fact that he's back performing with rumours of a new album solidifying is promising to say the least. Since 2000, however, he has continued to make guest appearances on albums by J Dilla, Roy Hargrove's jazzy hip-hop group RH Factor and Q-Tip, to name a few.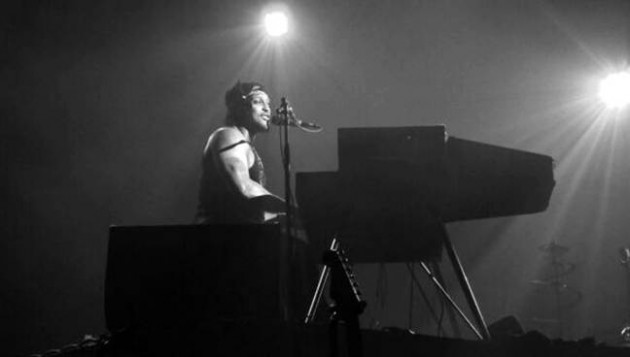 Your Precious Love – D'Angelo & Erykah Badu [Marvin Gaye cover]
Baby You Got Me – Erykah Badu & The Roots
So Far To Go (featuring Common & D'Angelo) – J Dilla
I Believe (featuring D'Angelo) – Q-Tip
Bullshit (featuring D'Angelo) – The RH Factor
Questlove has also said of D'Angelo's next project, "there's stuff on there I was amazed at, like new music patches [keyboard sounds] I've never heard before. I'd ask him, "What kind of keyboard is that?" I thought it was some old vintage thing. But he builds his own patches. One song we worked on called Charade has this trombone patch that he re-EQ'd and then put through an envelope filter and then added a vibraphone noise on top and made a whole new patch out of it. He's the only person I know that takes a Herbie Hancock approach, or Malcolm Cecil and Robert Margouleff – the two musician/engineers who programmed all of Stevie Wonder's genius-period stuff – approach. That's the last time I ever heard of somebody building patches. We'll see if history is kind to it."
Brown Sugar – D' Angelo
Fair But So Uncool – D'Angelo [Earth Wind & Fire cover]
Go Back 2 That Thing – D'Angelo
Everybody Loves The Sunshine – D'Angelo
Untitled (How Does It Feel) – D'Angelo
We await the return of the neo-soul monarch with excitement and his new album holds much promise if the tracks are anything like the one he revealed in his gig. On a cold night in Brixton, as the snow came tumbling down, the king of neo-soul ensured everyone loved sensually ever after. Judging on this performance in London, D'Angelo is well & truly back.
Stay sensual, til next time
Wall-B