Is the botanical trend in interiors a response to climate change?
From bees and butterflies to pandas and marine creatures botanically inspired interiors are the cult look. It is ironic given that some people say we've only about a decade left before the climate apocalypse kicks in. But what the hell, put a bee on a cushion to save the planet. Or get hold of some wallpapers with jungles and leopards, that should do it.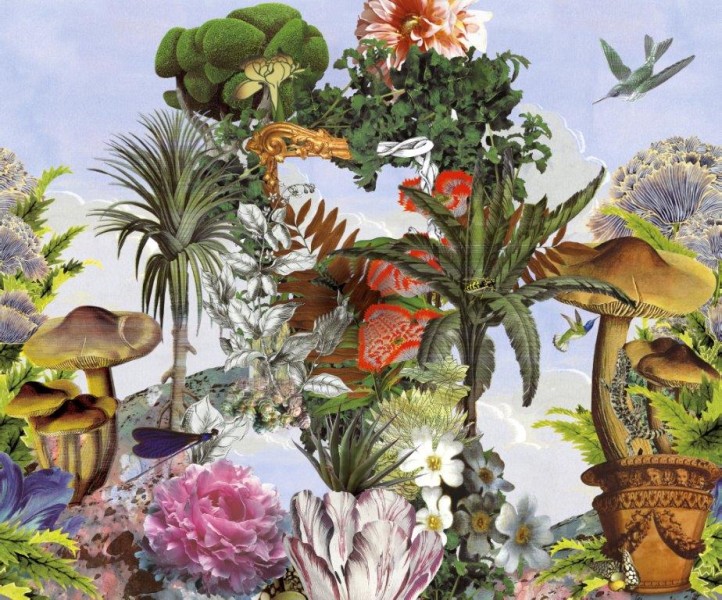 Exotic and exciting botanical wallpapers are the most striking feature of this home invasion by nature. Some are quite unsettling – like those of Courtney Brims with its snakes and ensnaring tendrils or Emma J. Shipley's Extinct papers for Clarke & Clarke with dodos and sabre toothed tigers. Could any of this be related to the catastrophic decline in species predicted? Is it a form of extinction rebellion or just a fad?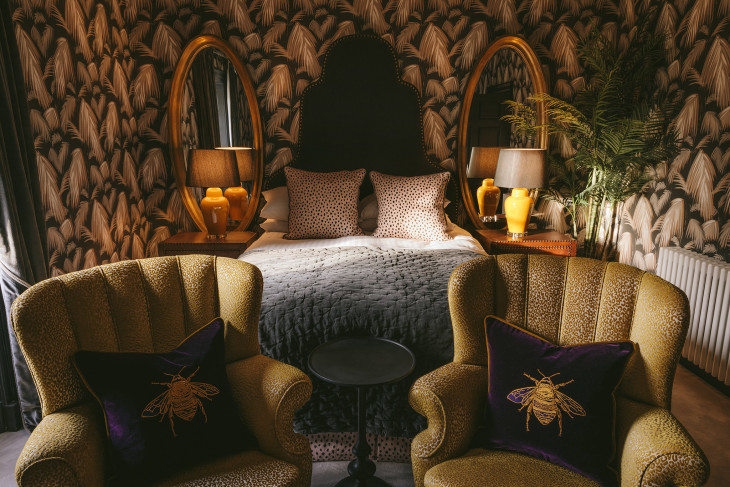 A new exhibition Inspired by Nature at a National Trust house in West Sussex, suggests that nostalgia for a disappearing natural world is nothing new, although it has gained huge momentum. Standen House, designed for the wealthy Beale family by architect Phillip Webb, is filled from top to bottom with the designs of birds and hares, seaweeds and sunflowers by Webb's close friend William Morris (1834-1896).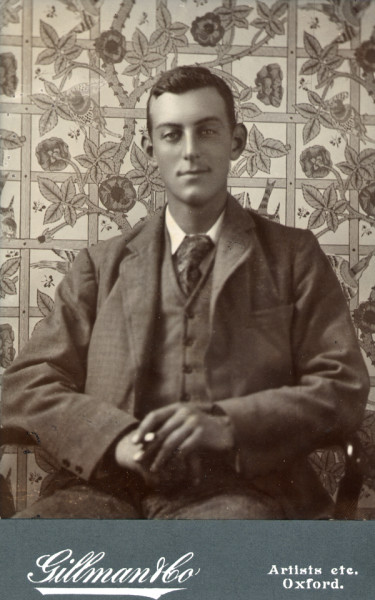 Standen epitomises the English country house look. But beneath these designs, for Morris, at least there was a deeper meaning. He hated the ugliness that the Industrial Revolution had unleashed on the environment; the choking smogs, polluted rivers and urban sprawl and his designs capture a vanishing ecology. "Apart from the desire to produce beautiful things, the leading passion of my life has been and is hatred of modern civilization," he wrote. Form was beautiful only if it was in accord with nature. "I must have unmistakable suggestions of gardens and fields, and strange trees, boughs and tendrils, or I can't do with your pattern," he lamented to one designer at his workshop. "Morris's love of nature was a well-spring for his work," says Alice Strickland, Standen's curator.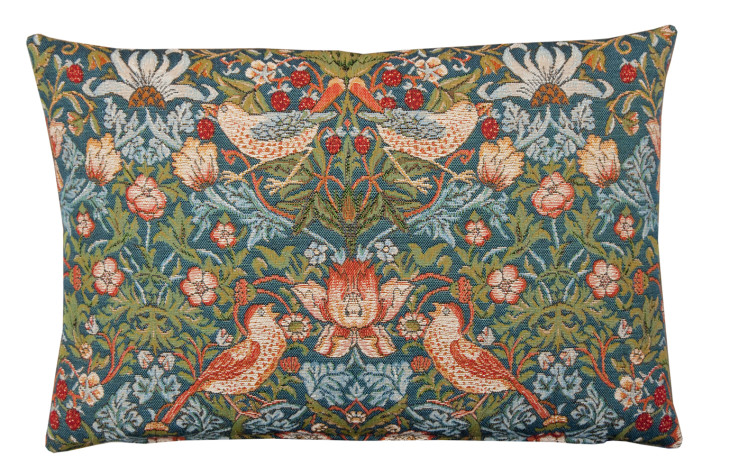 Morris & Co. now belong to the Style Library whose brands include Sanderson, which purchased the Morris design archive in 1940. The archive is still inspiring new designs and 180 years on, Morris's famous Strawberry Thief design has been reinterpreted as Fruit Looters by Timorous Beasties.
At Charlton Hall, a Grade II stately home in Northumberland, owner Richard Shell asked Jo Aynsley of Jeffrey's Interiors to add a contemporary look to the house which is also a wedding venue. The result – a riot of animals and plants with tropical wallpapers by Matthew Williamson; monkeys, giraffes, zebras, birds and bees on cushions and curtains and a ceiling set with hundreds of twinkling lights designed to mimic the clear dark skies of Northumberland.
The explanation according to American biologist Edward Wilson is that man has an innate need to connect with the planet. Wilson saw that urbanisation was causing a disconnect with the natural world which was having a negative impact on our health and wellbeing and coined the word 'biophilia' in the 1980s. Since then he has developed a cult following among contemporary designers like Oliver Heath.
"Biophilic design is more than just bringing the outside in, it's about making and strengthening a connection with many aspects of nature…..natural light, views of nature, plants, natural materials, textures and patterns," says Oliver Heath.
But how in the urban environment can you do this beyond papering your walls with palms? The starting point is often plants and lighting, which are also a natural combination.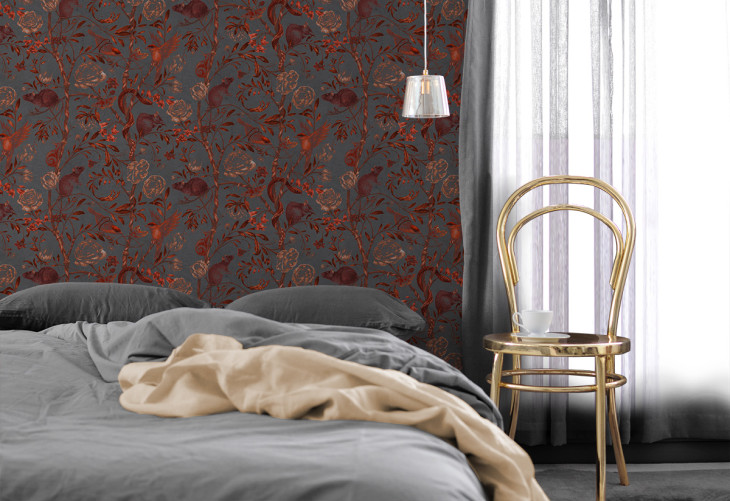 "The health benefits of light are well attested. Featuring natural elements within building design is proven to reduce heart rate, blood pressure and stress. We know light boosts vitamin D levels which combats depression. Large light rooms are also perfect for growing large plants such as palms and ficus which can improve air quality, " says Sharon Wright of joinery producers David H Wright who make orangeries and conservatories.
Lighting specialist John Cullen have another solution to bringing nature into the home using structural plants such as old olive trees. Creative Director Sally Storey says: "By lighting up your garden gems you can enjoy the outdoors no matter what the season." Biophilic designers work to reduce harmful chemicals including flame-retardants, glues containing formaldehyde and solvents from the home and workplace. Harmful paints are eliminated and naturally flame retardant materials like wool are favoured. The results can be spectacular, reduced stress, better concentration and creativity which is why tech giants like Apple and Google embrace all of the above in their workplaces. Workspace provider, Uncommon, place huge emphasis on plants to help people unwind in an urban environment.
Kitesgrove is another leading biophilic design studio. Creative Director, Sophie Elborne draws inspiration from past and present sources to create spaces that place wellbeing first. "Understanding how clients live is the starting point for every Kitesgrove project," she says. "The outcome is enduring, comfortable living environments that celebrate natural materials and maximise connectivity with the natural world."
At Chelsea Barracks, the multi billion development by Qatari Diar, Morris's iconic interweaving patterns formed the starting point for the balustrades designed by Reedway. Even for a multi millionaire buying a townhouse in Chelsea, the need to connect with nature has become almost obsessive.
Inspired by Nature at Standen House, Hoathley, West Sussex runs from June 1 to November 10. A replica of the original Morris & Co showroom reproduced from a 19th century watercolour forms part of the exhibition (pic 17). The event includes craft workshops, walks through the Arts & Crafts gardens overlooking the Sussex Weald and talks on the significance of trees and plants to Morris.
https://www.nationaltrust.org.uk/standen-house-and-garden/features/morris-and-co-inspired-by-nature-exhibition
First published in the Daily Telegraph on June 1