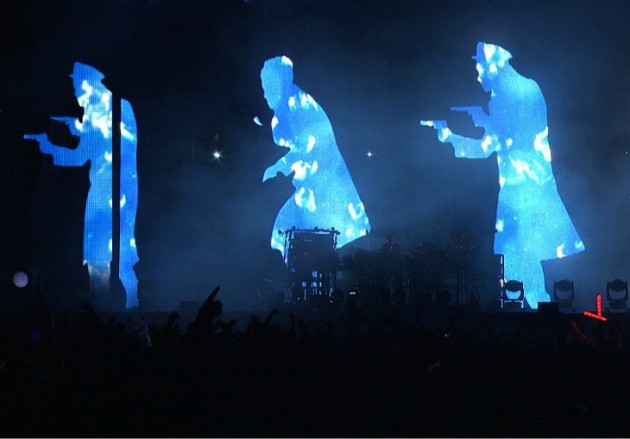 Director: Adam Smith
Starring: Tom Rowlands, Ed Simons
Running Time: 90mins
Certificate: US: Unrated / UK: PG
Most concert films are tedious. Sorry (I'm not sorry) but it seems as though every act and their roadie thinks that their fans will somehow feel more emotionally connected to them if they release a show video inter-cut with some black and white handheld footage of "the real them" arriving at the venue, preparing backstage and offering homogenised pearls of wisdom. I've been grabbed by very few concert films since Cocksucker Blues, Robert Frank's cinéma vérité expose of The Rolling Stones '72 American tour. However staged parts of it may have been (I doubt even Keith and Ronnie would have bothered chucking that telly off the balcony if the camera wasn't rolling) it gave an insight into the men behind the myth. Perhaps too much of an insight as when they saw it, the ever image-conscious Stones legally barred it's public screening. The internet allows one to circumvent that sort of daftness these days but I wish I'd seen CS Blues before pretty much every concert film except Stop Making Sense and Gimme Shelter (notable exceptions as they don't just feel like early rehearsals for Spinal Tap).
It's a matter of priorities you see: the intricacy of live performance is fascinating, what band members order from room service isn't. If I can't have full access then zero access is just as good. I'm not alone in thinking this thankfully, director Adam Smith obviously isn't interested in conveying how a band like their eggs done or how many dead-eyed groupies can fit in a hot tub. His sense of objectivity is immediately noticeable in Don't Think, his eye-blistering account of The Chemical Brothers' headline set at last year's Fuji Rock. The haunting, promising tones of their entrance music start and the screen fades up from black as the duo take to the stage. This is working well for me so far.
For the uninitiated, a Chemical Brothers live show is one of the most exciting ways that human beings can spend an evening on planet Earth. Translating the sheer unbridled psychedelia of the experience to the big screen meant that Smith, as long-time visuals collaborator, was the only choice to direct. He's managed to create something quite special: a concert movie that transcends the screen and plays the gig directly at you, as though you're in the front row, hands to the heavens and chewing your face off. Shot on 20 cameras, this is an intimate and electrifying portrait of a great British act that has propelled themselves onward and upward for 18 years. Playing ever bigger and more mind-blowing shows, engineering a transformation from dance act to world renowned international live experience, this is the Chemical Brothers.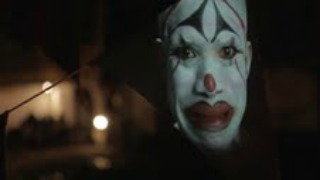 Before last Thursday night's London premiere I'd never been to a cinema rave. This being Britain, (and January at that) I thought a bit of leg tapping or clapping might have been the limits of the audience's reaction. Wrong. How very wrong. From the outset there was screaming and punching the air as Tom Rowlands and Ed Simons, 15 feet tall on screen were themselves pumping and rocking hard as they belted out a set comprised of of tracks from their recent album Further interspersed with favourites they've identified from their other six albums and their "Electronic Battle Weapons"- the series of limited editions intended for DJs. And while with a backdrop of Smith's visions as made flesh on screen by Chemicals veteran VFX artist Jonny TV, the 12-foot Ed Simons twiddled knobs and worked the crowd for Escape Velocity and Another World, the 6-foot Ed sat two rows below me looking mighty pleased with how it had all turned out. Mr Simons was representing that night, Smith having explained beforehand that Rowlands had dropped a studio speaker on his foot, unfortunately breaking a couple of toes. He'll no doubt be happy to know that before long everybody was up, the rumble of Believe too much to resist for a home crowd that featured All Rights Reversed collaborators Klaxons. Even Keira Knightley and Dr Who (yes I know he's got a real name but I won't use it till he passes the mantle) were up and dancing as nothing short of pandemonium erupted for Block Rocking Beats. It felt like the new Hackney Picturehouse had been given a housewarming party.
At no time does Don't Think come across as though somebody has filmed an act on a stage and then projected it to you in a cinema. It felt like all this was coming live through a very big window or some kind of benevolent temporal glitch. The symbiotic relationship between music, lights and imagery means that this gig is very bright, very loud and it's happening right in your face. Although it's the first concert film to be presented in 7.1 surround, in practice the energy in the room merged the Fuji crowd and the cinema crowd into one hollering happy gang.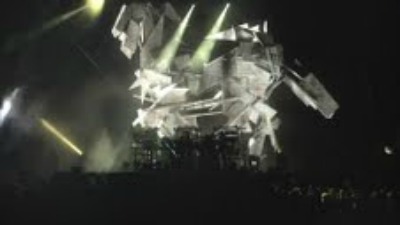 Deciding to shoot at Fuji Rock festival in Japan proved to be a smart move for a couple of reasons: firstly the crowd go ape shit for The Chemical Brothers in Japan (they have "a special relationship", according to Simons). With several hand held cameras shooting reactions in the crowd the emotion is palpable. These crowd shots are lovingly handled, with funny moments such as early in the film when one of Tom and Ed's trademark screeches is mimicked by a guy in close up throwing open his mouth in primal complicity. The other benefit is that as a Westerner suddenly immersed in a sea of Eastern faces I felt transported to somewhere less familiar, a feeling intensified by the camera leaving to follow a beautiful Japanese girl during the breakdown of Don't Think. The ability of a festival act to soundtrack your surroundings as you head out of the crowd into the landscape is hammered home as she encounters all kinds of crazy yahoos in the neon half light of Japan's finest party. All shot off the cuff and unrehearsed, it works to bring the viewer into a disconcerting dream of night-time and strangers. But Mr Smith doesn't stop there – he goes all out by projecting his scary clown, dancing beetles and marauding circus animals onto the very fabric of Fuji Rocks. Giant screens are swapped for trees, stall bunting and even the muddy ground play host to the projections, much to the surprise of the baffled and entranced Japanese kids that encounter them.
It's inspired details like this that put Don't Think a serious cut above and after seeing the Hackney audience's reception I pity any director that's recently accepted a live show commission. This is beautiful stuff, made with love. It tells you everything you need to know and without a single word from the band.
Don't Think is released US Feb 1st / UK Feb 3rd
@jimmysmiles