The rich are famously time poor. But with P.N.C. Menon, the billionaire founder of Sobha Realty, it's not like that. The Indian-born property mogul, who recently opened an office in Park Lane, Mayfair (ironically in premises vacated by Foxtons) lives up to the image of a "suited yogi" and seem genuinely time rich as we chat over tea and cakes although, as P.N.C. stands for Puthan Neduvakkatt Chenthamaraksha, it is perhaps not surprising that he cut that short.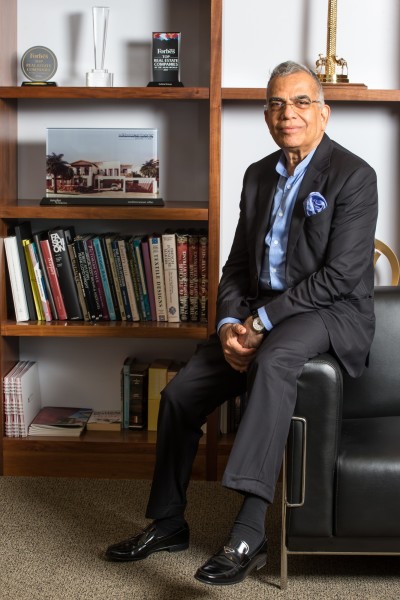 Sobha Realty has now launched its latest project, a £3billion luxury resort called Sobha Hartland in Dubai. With fears that the 'built it and they will come model' is over for Dubai according to a recent Financial Times report*, and Brexit wreaking havoc on Britain's international reputation, why has Mr Menon chosen this moment to open an office in Mayfair?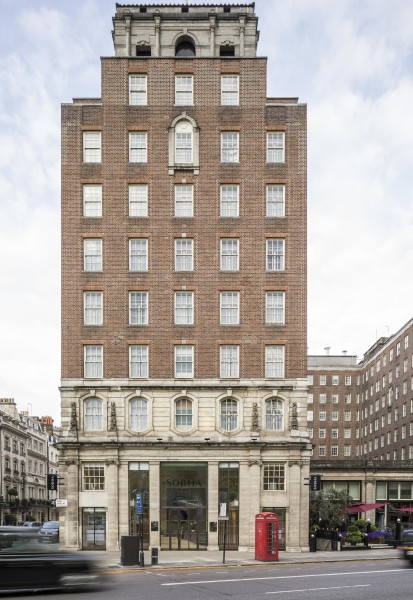 "London is the commercial capital of the world," he says swiping all other contenders aside. "It's a city like no other. Cold, yes, but I have been coming here for 52 years and you can't replace it. If you are looking for an international growth base, it is the place to be. Some 30 per cent of the world speak English – it is the language of international business."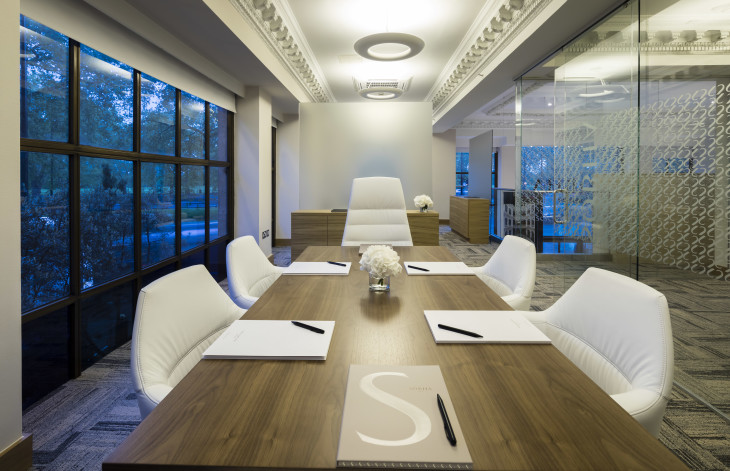 Brexit could also arguably be part of the reason for an upsurge in Indian buyers in London, and specifically Mayfair. Many buy in dollars, so the fall in the value of sterling has made prices more reasonable.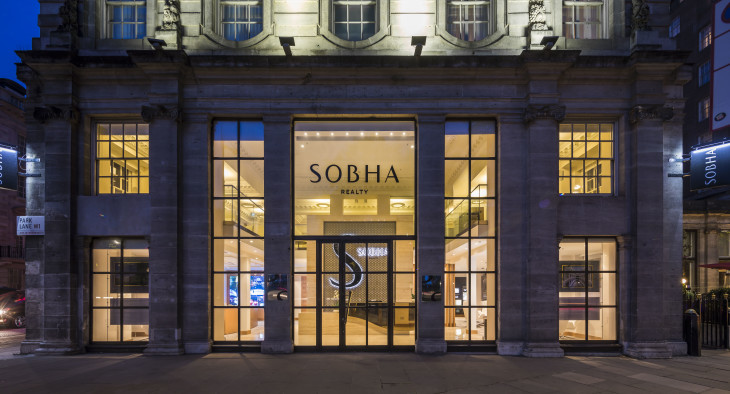 Next to the UK, the country that Mr Menon most extols for good reason is Dubai, where he has lived for 16 years. Sobha Hartland, a 183 acre mixed used resort development fronting Dubai Canal, will deliver 5,000 apartments and penthouses and 358 villas and townhouses at prices from £168,000. With 2019 visa changes making it easier for UK nationals to visit and live in Dubai for longer, plus the fact that your money buys three times the space of prime London, Mr Menon is confident that the Emirate's property market will soon see an uptick.
"I don't know the reason for the negative talk about Dubai, " he says. "It is safe, there is no corruption, you can choose anywhere to live, it is full of opportunity. Growth has been consistent and the population has risen dramatically. "
Figures from the UK Foreign Office show there are now over 19,000 UK nationals with a second home in Dubai. There are also over 100,000 UK expatriates who either work or are retired in Dubai. "The primary purpose of the Mayfair office is to sell second homes in Dubai to Indians and other Londoners," he says.
Mr Menon often tells the Seven Bucks story – how he left Kerala with $7 dollars in his pocket at the age of 28. But in fact his initial capital – borrowed from the bank after he moved to Oman with a new business partner, was a princely 3,000 rials.
"I still remember the shock of seeing the vast new Intercontinental Hotel in Muscat, I felt like I had travelled from the 13th to the 21st century. I thought how can I compete with this? But I wanted to compete."
Is there a secret to his success? Clearly Mr Menon is very, very good at numbers. "I used to know all the numbers, all the population figures and GDPs," he says.
Perhaps there was a pinch of fate. "God has been very kind," he says.
And clearly the surge in value of property in Oman helped.
"In Oman property has gone up multiple times. Property is one of the best investments, unless you make a fool of yourself and pay exorbitant prices."
Would he say that prices in London are exorbitant today?
"No, because it is a unique market. One hundred percent of the capital is developed, so everything in London is about redevelopment. That means very limited opportunities and stable prices."
Driven by the figures, and able to quote per capita income across the globe – Mr Menon's chief concern today stems from the desire to raise standards for the poorest. "The bottom 10 per cent must be ok, that's the most important thing, to bring the bottom families into a reasonable standard of living. "
To this end he long ago took the Giving Pledge, the initiative started by Warren Buffett and Bill Gates which calls for the richest to give away half (or more) of their wealth. His pledge funds the Sri Kurumba Trust which oversees projects in two economically deprived villages in Kerala.
As a Hindu, Mr Menon says he should be giving up things at this phase of his life – he is now 71. "But I cannot give up because half of everything that the business makes goes to charity….. I have to be a suited yogi."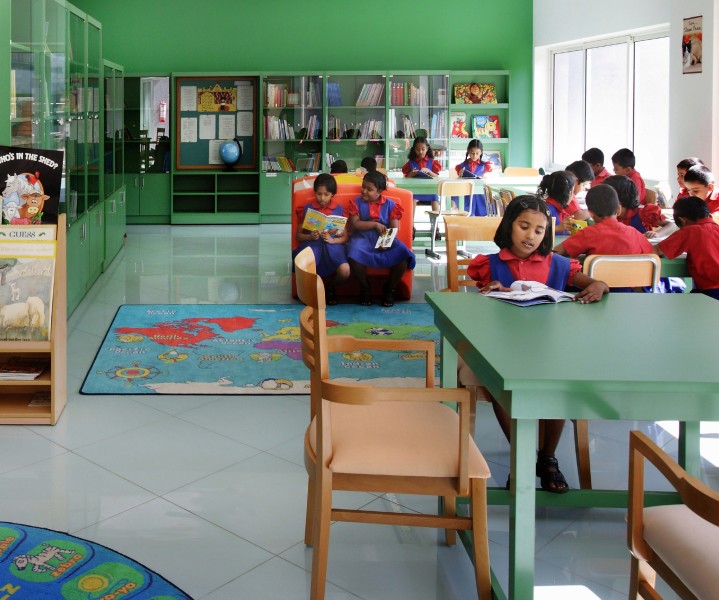 As we say goodbye, he turns and asks: "So what will be the outcome of Brexit?" I say that if I knew that, I would be much richer. He laughs: "Good answer."
*https://www.ft.com/content/4d169d0c-4be4-11e9-8b7f-d49067e0f50d