Andrea Marechal Watson rounds up shows in Paris, Bilbao, Basel, London and looks at the new concept of 'edutainment'
Pissarro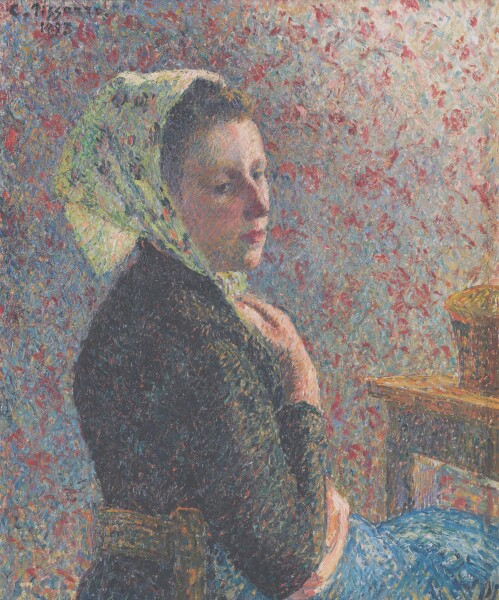 Mostly we 'know' the works of Camille Pissarro – although it is possible to confuse him with one or another of the Impressionists from time to time. So in fact how well do we know him? A new exhibition in Switzerland hopes to remove Pissarro from the subsidiary role he has long played and show that rather than being a follower of contemporaries such as Claude Monet and Alfred Sisley, he exerted considerable influence over other members of the movement.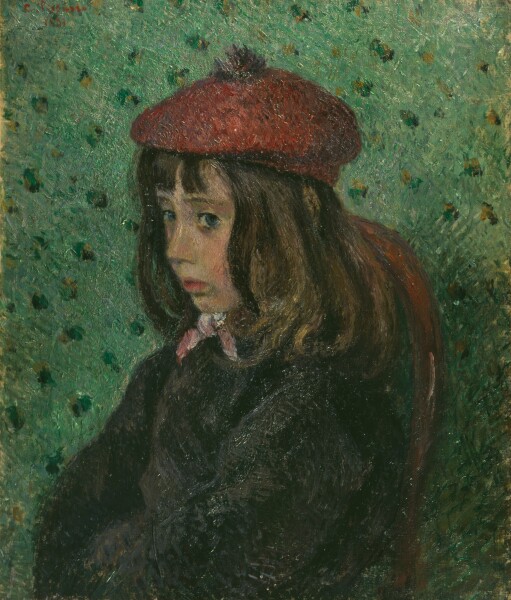 Pissarro was in close contact with artists of several generations, from Paul Cézanne and Paul Gauguin to Edgar Degas, and Mary Cassatt and a central figure in Impressionism. He was the only one to dedicate himself to the landscape and the human figure with equal assiduity.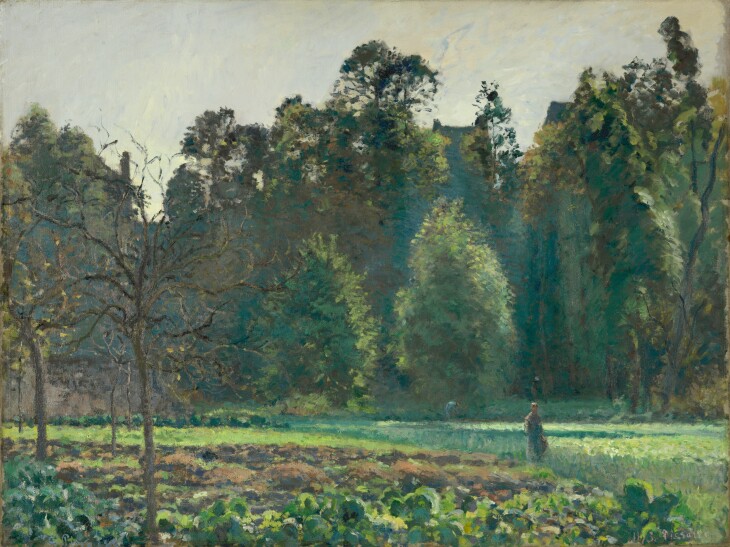 In the 1880s, just as Impressionism was finally also finding favour with collectors, and as artists were starting to earn good money from their works, Pissarro began to veer towards Neo-Impressionism, the movement founded by George Seurat, and linked peripherally to the anarchist movement. Some historians argue that this was the true beginning of avant garde art.
Given what has followed in the world of contemporary art, the works of Pissarro hardly appear extreme, but this exhibition does unwrap this hidden layer to the artist and allows re-appraisement of his revolutionary techniques and determination to break fresh ground.
Camille Pissarro is of particular importance to the Kunstmuseum Basel, which has eight of his paintings and numerous works on paper in its collection. Un coin de l'Hermitage, Pontoise (1878) was the first Impressionist painting to enter the public art collection of Basel in 1912 paving the way for the Kunstmuseum's collection of Impressionist art.
From 4th September to 23 January 2022 at the Kunstmuseum, Basel, Switzerland
Portrait of an Artist
This wonderful survey of 20th century British portraiture brings together 85 works by William Orpen, Hilda Carline, Evelyn Dunbar, Winifred Knights, William Roberts, and Gilbert Spencer.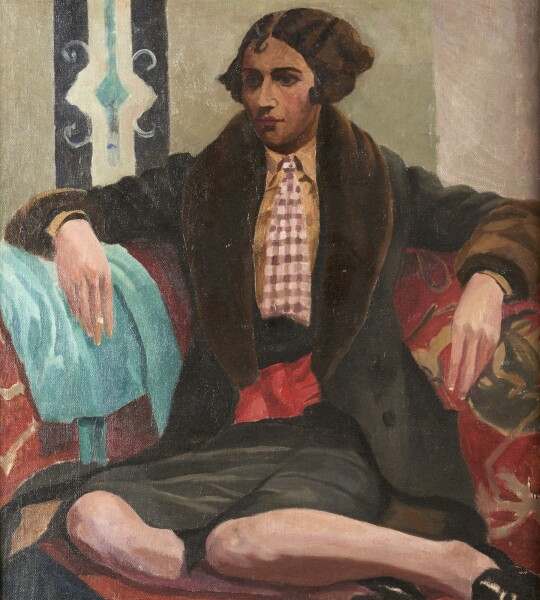 With a range of self-portraits, portraits of other artists and their models and muses as well at pictures of their studios and homes, the show gives a glimpse into the personal lives of a host of modern British artists with some items rarely seen since the day they were created.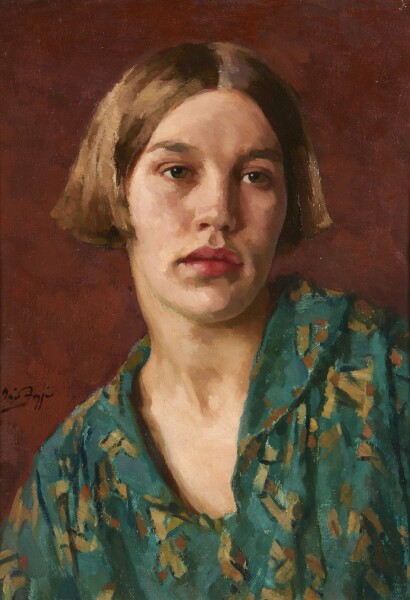 "The selections expose intimate and personal feelings and are a varied account of how these artists viewed and lived in their worlds, from the direct gaze of a self-portrait to an ephemeral moment between artist and sitter," says curator Katie Irwin.
Many of the pictures counter 'the male gaze' depiction of female sitters, particularly nudes, and there are fascinating portrayals of women by women, including Margaret Maitland Howard's rear view seated nude and Mary Potter's Painting for Life Class.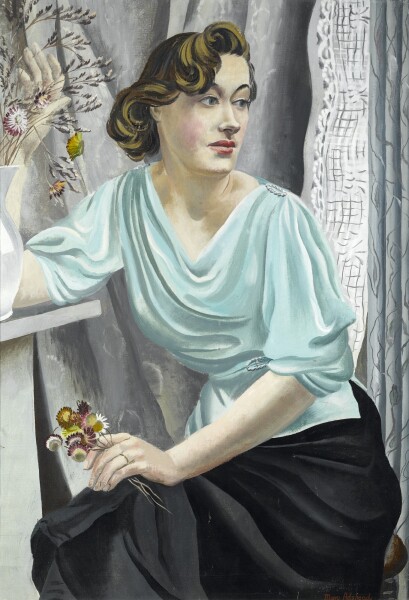 The inclusion of these, along with Evelyn Dunbar, Phoebe Willets-Dickinson, Hilda Carline, Margaret Gere, Nellie Joshua and Phyllis Dodd, reflects the Laing's commitment to redressing the imbalance of women artists in UK galleries and exhibitions, by depicting them alongside their male counterparts as complex individuals and accomplished artists in their own right.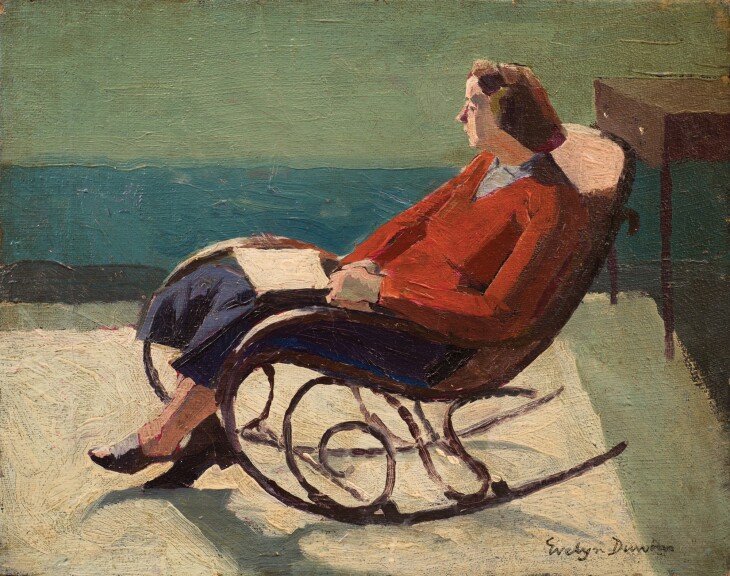 Although the majority of the exhibition is devoted to portraits and self-portraits, such as Henry Arthur Riley's striking Me (1940-42), which depicts the artist wearing his ARP (Air Raid Precautions) uniform, helmet and gas mask, Portrait of an Artist also offers glimpses into the studios, homes and landscapes of the artists and their sitters such as Albert de Belleroche's The Dining Room of John Singer Sargent (c.1884). Albert's lifelong friendship with John Singer Sargent is an example of the relationships developed between artists, the pair shared studios in both Paris and London at different points of their career.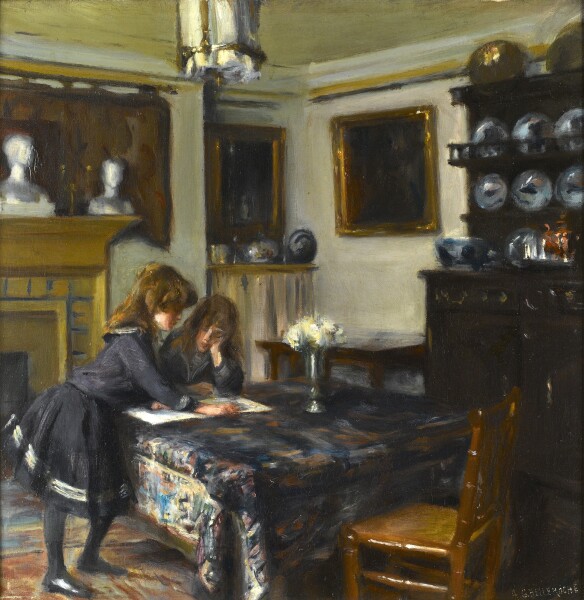 Perhaps presaging Tracey Emin's infamous bed, Robert Austin's My Bed, Rainy Day – painted 60 years earlier – is a pencil and crayon sketch of an unmade bed and a fine example of his draughtsmanship.
But for a lesson in draughtsmanship, nothing quite compares to Colin Gill's Portrait of Winifred Knights, 1921, signed and inscribed 'Jane' on the original backboard and chosen for the catalogue cover.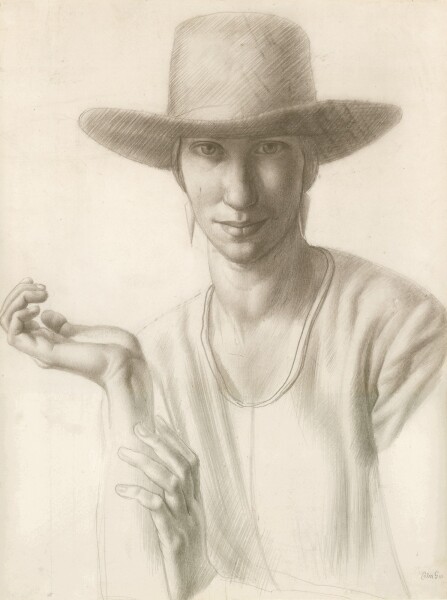 "The exhibition is a varied account of how these artists viewed and lived in their worlds. It records the quiet interiors of artists' studios and homes that will resonate with many of us following the past year, as well as the creative process that is often so mysterious to viewers, says Katie Irwin. "We hope this exhibition of works by over 50 artists will provide insight into their styles and techniques, as well as an enticing glimpse of how these artists saw themselves."
The exhibition will be accompanied by a new Liss Llewellyn publication which will feature over 130 artists and 385 illustrations.
From 11th September to 26 February 2022 at the Laing Art Gallery, Newcastle-upon-Tyne UK
Alice Neel: People Come First
Continuing to redress the imbalance between male and female artists, the Guggenheim Bilbao has chosen to mount the very first retrospective in Spain of American artist Alice Neel (1900–1984). One of the century's most radical painters, Neel was a champion of social justice whose humanist principles inspired her life as well as her art, as demonstrated in the 100 paintings, drawings, and watercolors that will appear in this survey.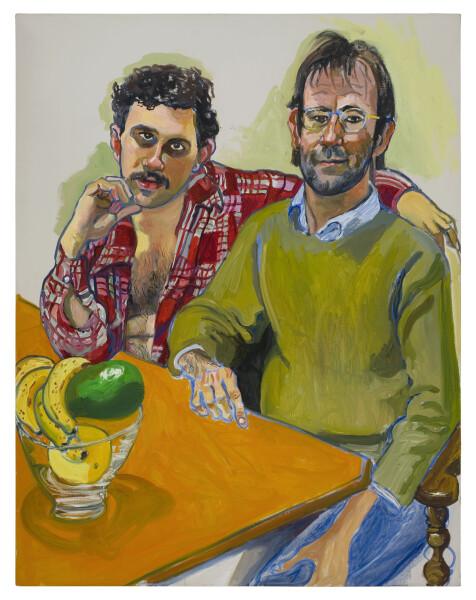 Images of activists demonstrating against fascism and racism appear alongside paintings of impoverished victims of the Great Depression, as well as portraits of Neel's neighbours in Spanish Harlem, leaders from a wide range of political organizations, queer artists and performers, and members of New York's global diaspora.
The exhibition also features Neel's candid and erotic watercolors and pastels of mothers and nudes, highly unusual for a female artists in the 1930s.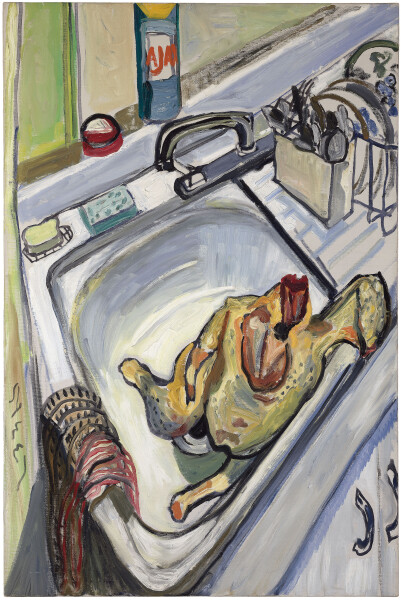 Neel returned again and again to the streets of New York for her subject matter and to the diversity, resilience, and passion of its residents. "For me, people come first," Neel declared in 1950. "I have tried to assert the dignity and eternal importance of the human being."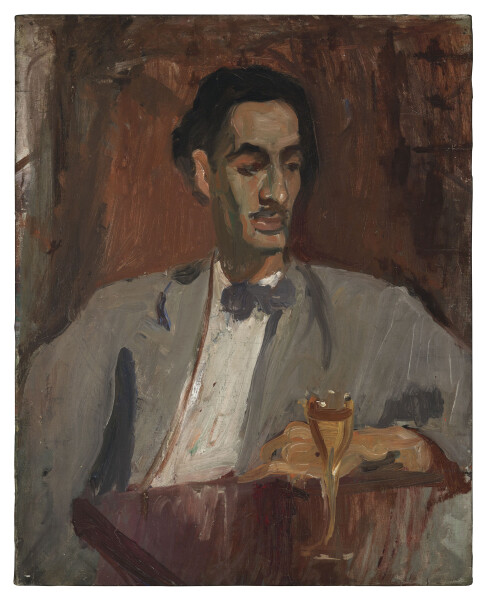 From 17th September to 6th February 6, 2022 at the Guggenheim Museum, Bilbao, Spain
Barthélémy Toguo: Partages
Recently commissioned to produce four doorways for the Musée Rodin, Barthélémy Toguo currently has a personal show at the Galerie Lefevre in Paris which continues a series of works created in 2020 for the Busan Biennale in Korea.
Inspired by the writings of the Egyptian poet Edmond Jabès, particularly his Book of Shares, Toguo has created links between Jabès and the Bamiléké people of the highlands of West Cameroon, whose chieftains enjoy semi-divine status.
A particular legend that inspired Toguo relates to an angry divinity who, as night falls, puts on huge shoes and laden with parcels, crosses the land handing out tears, chagrin and misery as punishments for those who have contravened shared values.
Barthélémy Toguo has taken this legend and adapted it, thus, the divine fury becomes a driver of generosity and the remodeled Bamiléké spirit performs its nocturnal wanderings more peacefully, handing out riches of all sorts to help lead the world to a better destiny.
The series of blue paintings titled Partages includes a new interactive installation which invited visitors to make a material donation or send a paper or electronic message.
Toguo, who was born in 1967, lives and works in Cameroon and Paris. His works are exhibited in the Musée National d'Art Moderne, Paris, Tate Modern London and MOMA New York among other major institutions.
Until October 23rd at the Galerie Lelong, Paris, France.
Marcus Hodge
A collection of paintings exploring the world of the horse comes to London this autumn. In images garnered on trips taken in the last two years, Marcus Hodge explores the Marwari horses of Rajasthan, the international circus horses of Monaco, to the thoroughbreds and Arab horses of the Middle East through a unifying theme of festivals and religious gatherings.
Hodge's works are conceived instinctively rather than intellectually. "He goes off into the wilderness, on which to register, with remarkable freedom and spontaneity, whatever takes his eye," wrote art critic William Packer.
Originally a portrait painter, Hodge studied Old Master techniques for five in Palma but from classical beginnings his style has evolved to become bolder and simpler, and he ventures into abstraction.
The two most important locations where Hodge found inspiration for his equestrian works are Pushkar, Rajasthan – famed for its annual camel fair – and El Rocio Andalusia renowned throughout Spain for its colourful pilgrimage where monks from 100 brotherhoods arrive in cloth covered wagons pulled by mules.
From 5th to 27th October at the Osborne Studio Gallery, Motcomb Street, London.
Van Gogh – the Immersive Experience
Van Gogh really is the gifted artist that keeps on giving. Years ago I attended a 'novelty' lecture by an art historian dressed in a straw hat and carrying an easel to lend atmosphere to his words – and it was a very entertaining hour. But how tame that looks by comparison with the worldwide Immersive Experience which began its London run last month.
Since first opening in Italy in 2018 this travelling show uses the latest visual display technology to allow visitors to step into Van Gogh's sketches, drawings, and paintings, dramatically projected onto walls and floors and turning the host venue into a living canvas.
The 75 minute experience, which brings to life 300 works, is accompanied by a soundscape by Thomas Sohet. Visitors can also take a 10 minute VR 'walk' with Van Gogh to discover the inspiration behind eight of his iconic works including Vincent's Bedroom at Arles and Starry Night Over the Rhone River.
Billed as a new departure in edutainment, the exhibition can be completed by guzzling a Van Gogh themed tea at the Hotel Café Royal in the Oscar Wilde Lounge, where Wilde fell in love with Lord Alfred Douglas, Aubrey Beardsley debated with Whistler and Elizabeth Taylor danced the night away.
For those of a more sanguine spirit, a new book by Martin Bailey – Van Gogh's Finale: Auvers & the artist's rise to fame – is probably a better way to explore Van Gogh.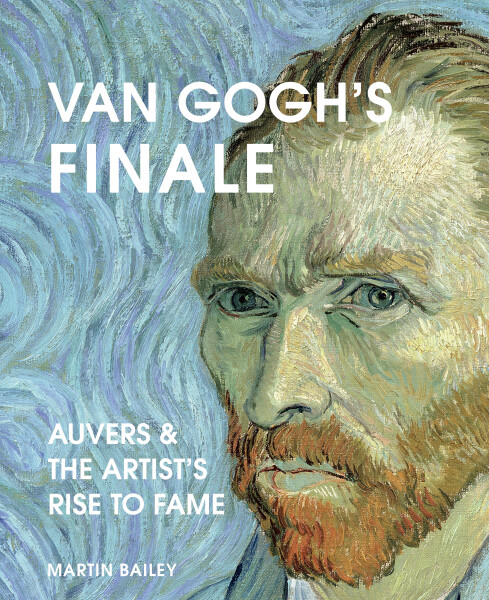 Martin Bailey is a leading Van Gogh specialist and investigative arts reporter. He has curated a number of Van Gogh exhibitions, and written bestselling books on the artist. This definitive account of Van Gogh's last few weeks – when he completed 70 paintings in 70 days – is based on fresh research and insights.
Van Gogh The Immersive Experience runs until February 2022 at Commercial 106, Spitalfields, London
Van Gogh's Finale: Auvers & the artist's rise to fame is published 21st September by Francis Lincoln
.