The Duke and Duchess of Cambridge chose tiny North Island in the Indian Ocean for their honeymoon in 2011. The ripple effect of that visit has been a blessing for property owners in the Seychelles.
At the Eden Bleu marina on Mahe, one of the three main islands in the archipelago, some owners have doubled their money since 2009. Now Savills have just 10 new units on the resort, priced from £477,375 (US$625,000) for a two bedroom apartment.The 560 villas and apartments at Eden Bleu are designed in an 'old colonial' style with lush tropical gardens to match. You could easily think you were in Barbados so similar is the architecture and landscape.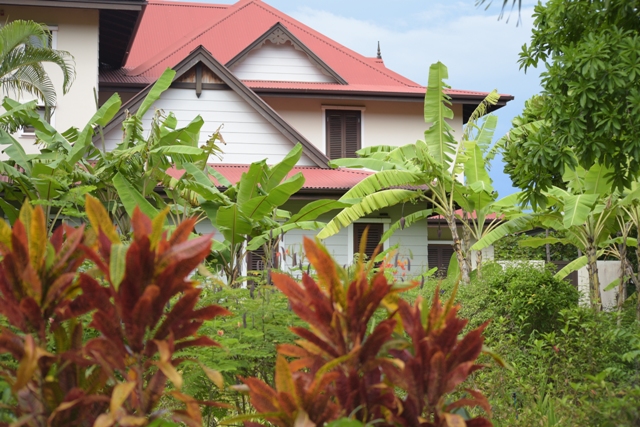 "The comparison with the Caribbean is obvious but setting aside some similarities, the Seychelles are very different," says Nick Brown, managing director of the luxury advisory service Private View Property who has just taken on a new client here. His reasons? Development across the Seychelles, still in its infancy, is a niche business with attractive boutique projects being the norm. With just a four hour time difference between Britain and the Seychelles, jet lag is negligible. And there are no hurricanes on Mahe. When British Airways began direct flights in 2018, there was surge in visitors from the UK.
"The Seychelles are becoming better known. We've seen very varied enquiries from Germany, Singapore, Hungary, the Gulf and the UK," says Brown.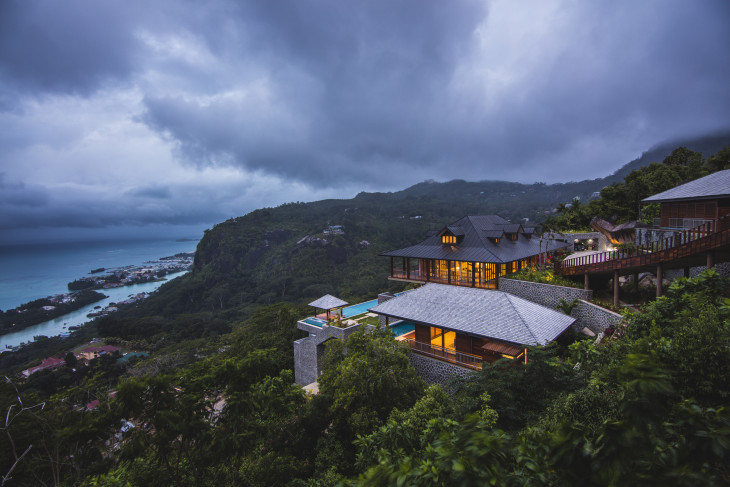 Brown is sole agent for a formidable project set in 80 acres of forest on the slopes of a small mountain overlooking the crystal- clear turquoise waters around Eden Blue. The Royal Palm Residences will offer 26 one acre plots and the right to create pretty much what you want as a villa plus a residency permit subject to the usual status checks. Alternatively, for those who don't want to build, two magnificent homes are for sale including Villa Palladio, a mansion of 37,000 sq ft priced at £9.3million and Villa Salazi a 29,400 sq ft property arranged as linked lodges priced at £8.5million. Both are freehold. Property taxes add £6.5% to the prices and communal maintenance and service costs are around £850 pcm.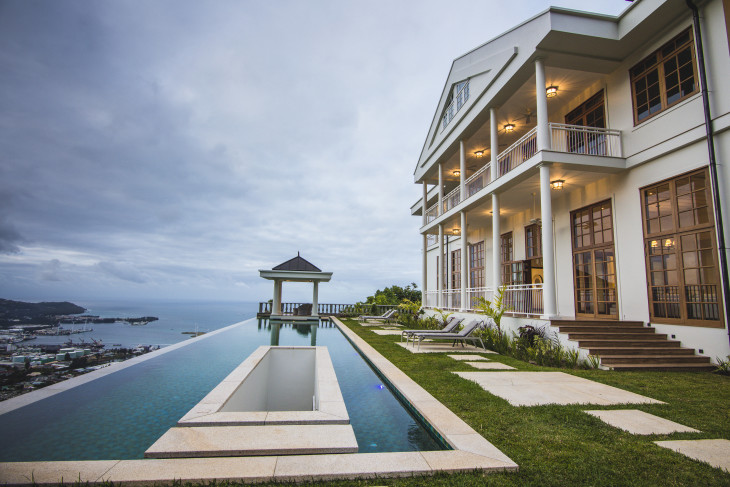 ADD.locus, the practice behind the Royal Palm estate, is headed by Seychellois born architect Alex Ellenberger who studied in Manchester and London and was responsible for the first ever Seychelles Pavilion at Venice's 2016 Architectural Biennale. Trained at the Architectural Association, the alma mater of Richard Rogers and Dame Zaha Hadid, he has a bold approach to design and tries to be flexible. "There's a requirement for a pitched roof but we don't exert too much control over what people do," he says.
The ultimate goal for the estate is to bring a top hotel on board in the near future to manage facilities. ADD.locus has just completed the refurbishment of The Wharf hotel in Mahe for Chedi and Ellenberger has the brand in his sights.
The Seychelles, like most paradise islands, ceased to be a cheap destination long ago. Indeed the islands are a magnet for luxury brands and investors as the high rental returns are very attractive. "Villa Palladio, which sleeps 12 and is suitable for a presidential party, could rent for $20,000 a night," says Ellenberger.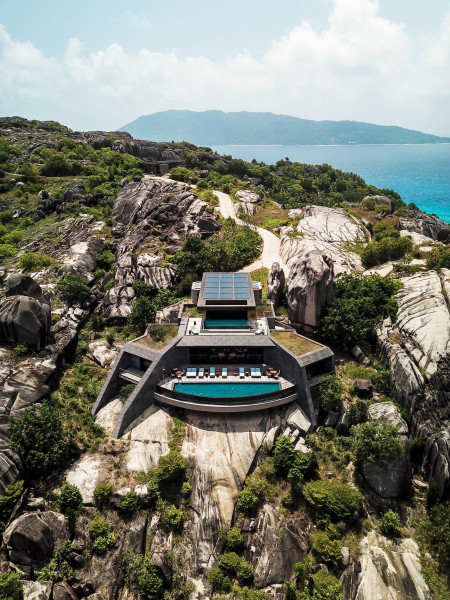 Among other uber stylish resorts, the Six Senses development, Zil Pasyon on Felicite stands out for its sci-fi style of architecture. Here a villa was recently sold by Sphere Estates for £11 million.
Driven by Foreign Direct Investment and a massive upgrade of hotels and services as well as new development, the Seychelles are entering a new period of stability and prosperity. Latest World Bank data shows GDP up by 3.6% in 2018 and a slightly smaller rise of 3% in tourist visitors. "The economy is beginning to blossom thanks to FDI," says Ellenberger.
Initiatives to promote green tourism are also paying off. Coral preservation has become a priority and fishermen are encouraged to use less destructive methods. Controls over diving on the reefs are also enforced. The Seychelles has banned many types of plastic.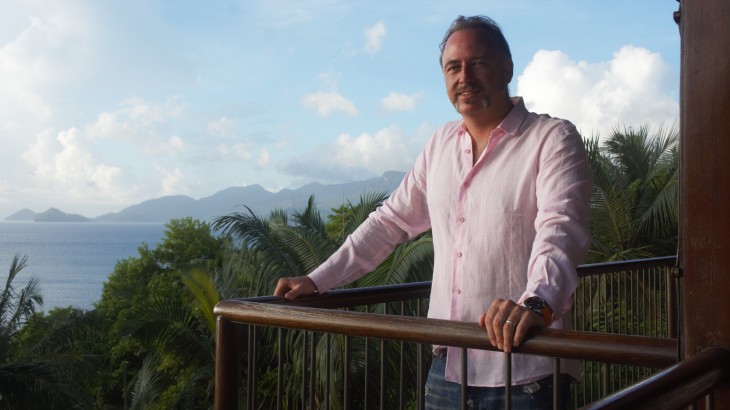 While honeymoons and holidays are the reason for most UK visit, some find they can't leave at the end of two weeks. British investment manager, Tom Leech, 40, made the Seychelles his permanent home after buying a property at the Four Seasons with his wife Paulina. "My family are based here full-time and our son, Jan attends the International School. When we go abroad during school holidays, we are itching to get back," he says.
Royal Palm Residences
https://www.royalpalmseychelles.com/
Savills Eden Blue