As a punishment for its lack of support, General Franco vowed that Menorca would get no funds for tourism. Thanks to the lack of mass market packages, the island has got the last laugh.
Leeds-born Colin Guanaria came to the island 21 years ago with his wife Margaret. They liked it so much they decided to stay for good and together with a Spanish partner, he founded the Bonnin Sanso estate agency. Nowadays he is also involved in promoting Menorca as a tourist and lifestyle destination. He has two simple ways of showing off the attractions of his adopted island. The first is to send clients up on a private flight which gives as pretty a picture of the whole of Menorca as you could wish.
"I bet you make two comments when you get back," he ventures. "Firstly everyone says how underdeveloped the island is, and secondly how green." He's not wrong. The flight, which takes an hour, reveals all that Menorca does and does not have; no Magalufs or Benidorms; no motorways, mountains (or herds of wilderbeest).
Just three large resorts, the two historic cities of Mahon (the capital) and Cuitadella (the former capital), sandy beaches and tiny coves where the indigo sea turns to turquoise and the only access is a dirt track: a boater's paradise. Across miles of gently rolling hills, there's often hardly a house in sight. Much of the land belongs to the Swarovski family.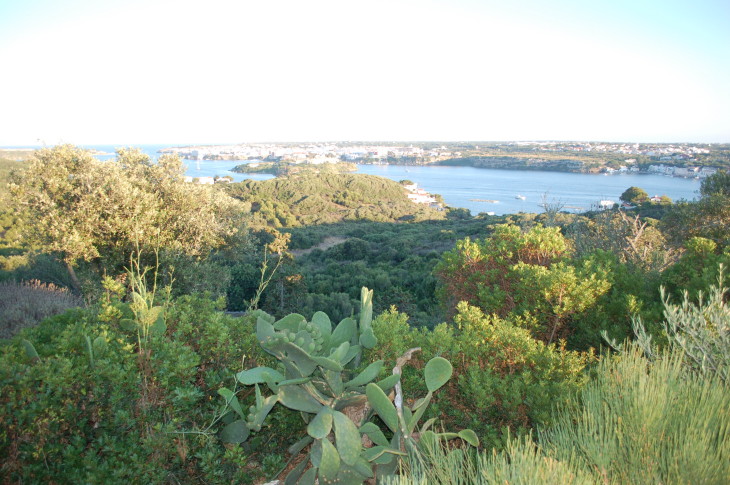 Colin's second trick is to take guests on a boat trip round the stunning harbour at Port Mahon and its outlying islands. The tour takes you within touching distance of Richard Branson's former holiday home, Little Venice, but Menorca is not primarily about, or for, celebs. "It is a lot cheaper to boat here than in Mallorca," says Colin, "so we get a lot of mariners but generally not the poseur kind. They prefer Palma."
Colin's boat, a version of a traditional Menorca youd or fishing vessel, is just about the cleanest thing I have ever have ever seen. That is to say, as pristine as the one moored alongside and the half a dozen next door to them, not to mention the immaculate rows of Sunseekers. But it's not just the boats and water that sparkle. In the entire Med, Menorca is the cleanest place I have ever visited.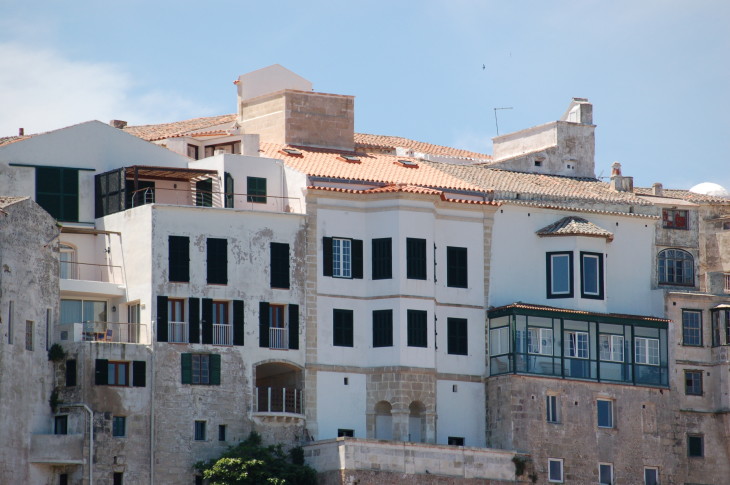 It's not just an absence of litter and debris– it's a striking fastidiousness that catches the attention. I'm admiring the gleaming brass knockers on a row of Georgian houses in Mahon's historic centre – the British 'owned' Menorca at times in the 18th Century – when the truth suddenly strikes me why Menorca is so spotless: it's the historic naval influence.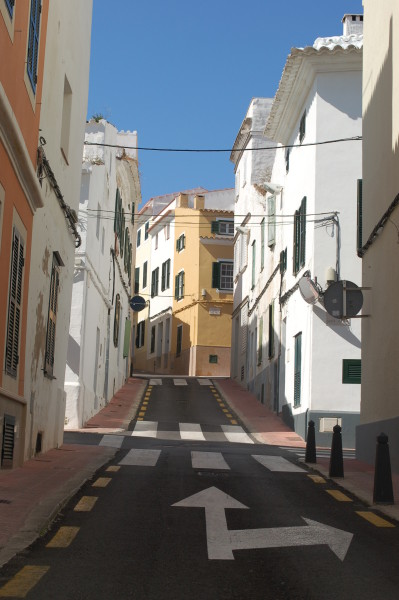 Devotees of Patrick O'Brian, author of Master & Commander (and the subsequent 19 novels) will know that Mahon is where his two main protagonists, naval officer Jack Aubrey and his physician Stephen Maturin, meet in 1800 at a time when Britain's naval power was at its height.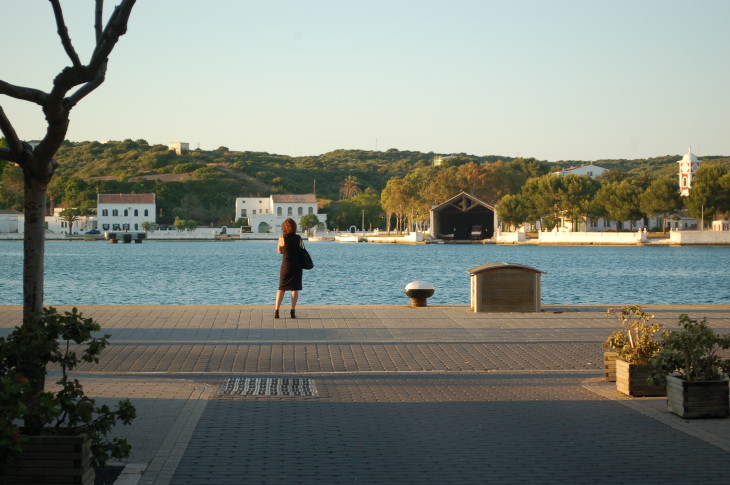 It was the British that moved the capital of Menorca from Ciutadella at the other end of the island to Mahon because, next to Pearl Harbour (and some fjords) it boasts one of the deepest and longest natural harbours in the world. Mahon, (or Mao to give the place its Catalan name) then was the most important naval base in the Mediterranean.
Fans of O'Brian will also know that naval staff, when not fighting or fornicating, were obsessed with polishing, scrubbing and painting – and I believe this nautical legacy clings on in the general good order (rather than the whoring) as well as other ways including a strong community spirit, a sense of pulling together. An example is the annual Citizenship Sunday held at the monastery on Monte Torro attended by all children where they are reminded of their civic duties.
Another example is the restoration of the Isle de Rey, one of the islands at the mouth of Mahon's harbour, and the site of one of the Navy's most important hospitals, modelled on Wren's Chelsea Hospital.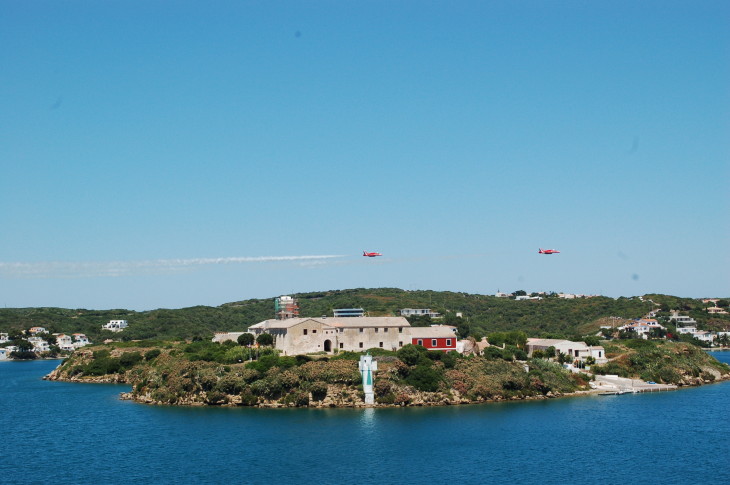 Work on the rehabilitation of this magnificent wreck is undertaken by volunteers who are ferried out weekly.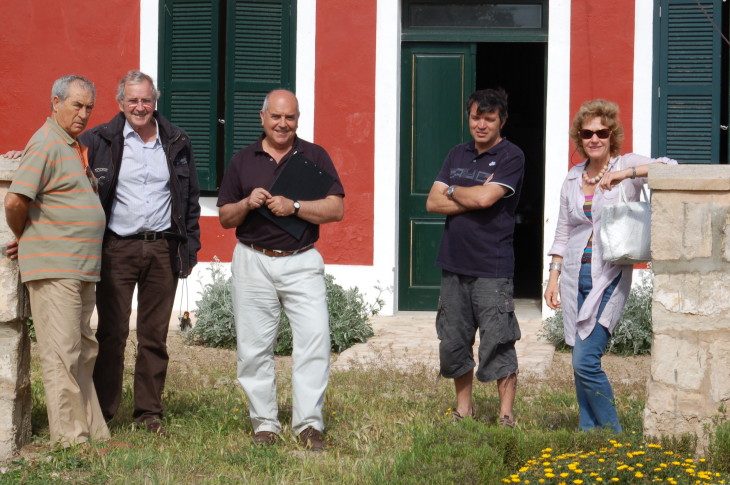 They have recreated an 18th century herb garden while donations of books and surgical instruments of varying degrees of horror have poured in.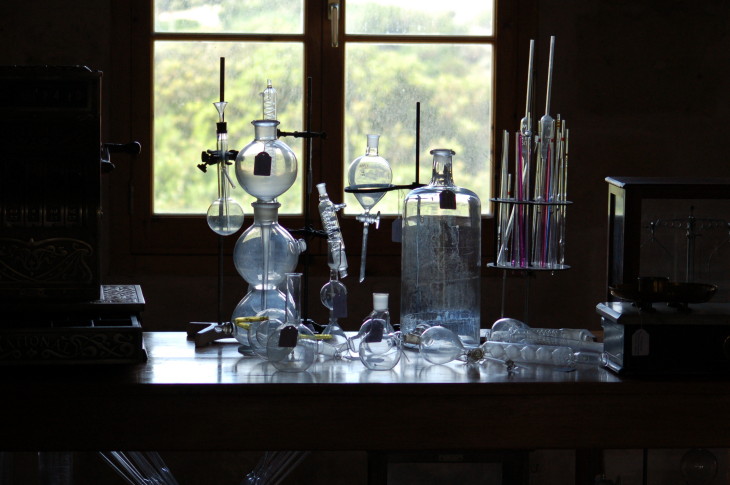 But retirees need not worry. There's a brand new, and pristine, hospital at Mahon if health is a concern.