The Greek gate is like a fingerprint. It seems that no two are identical. All the photos (bar one) in this picture essay were taken within a mile of Gilly's Place in Kefalonia, yet in all my morning and evening ramblings I never found a pair. This remains a mystery.
The Byron's Rock Gate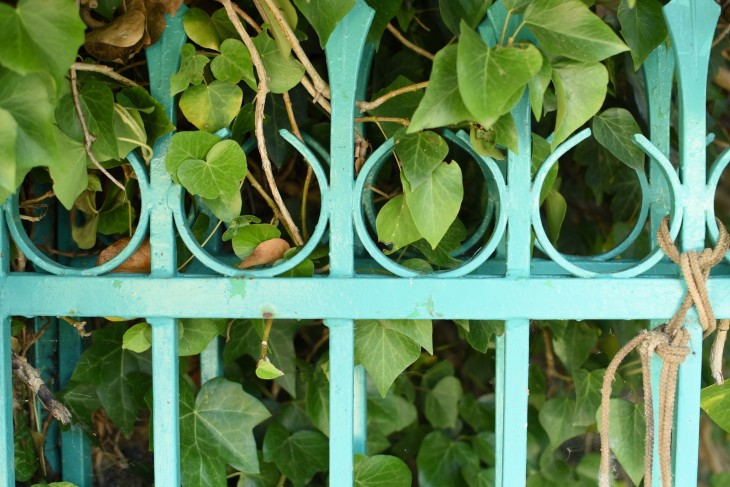 Where Lord Byron is said to have spent hours thinking and musing at Lakithra . There's a sign on the main road, a small rock and a plaque. .
The Cat Gate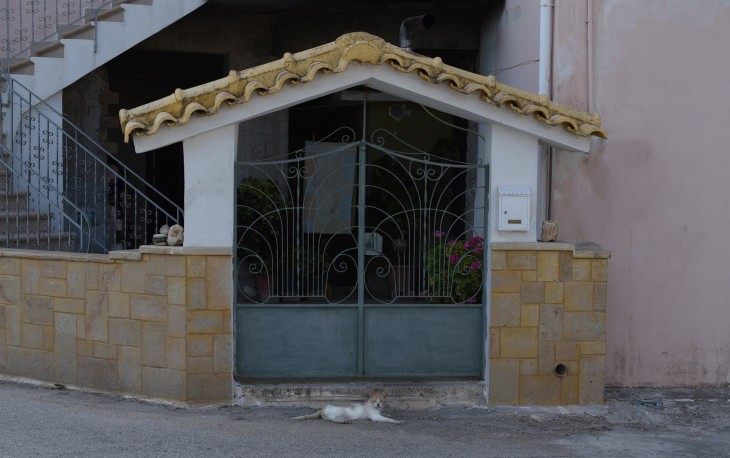 The owner of this villa fed a large number of cats every day. There were always one or two waiting at her gate in the morning.
The Wild Gate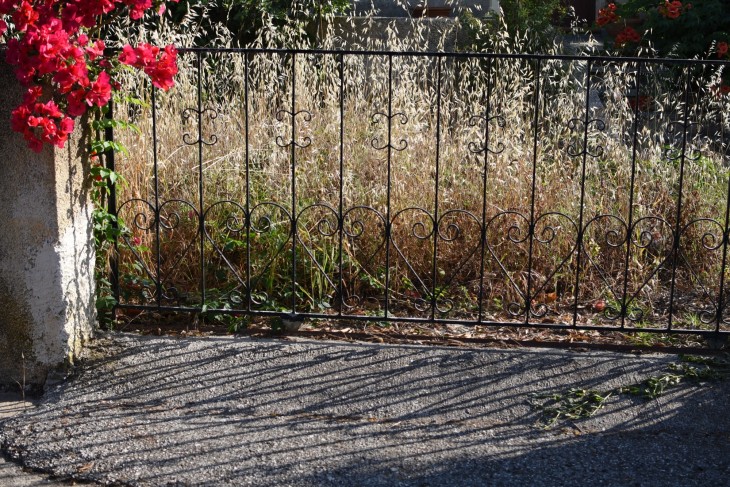 Many old houses on Kefalonia were abandoned in the Greek diaspora. Often you find that the climbing vines and bougainvillea etc have taken over the whole place providing a sanctuary for wildlife.
The Gate To Nowhere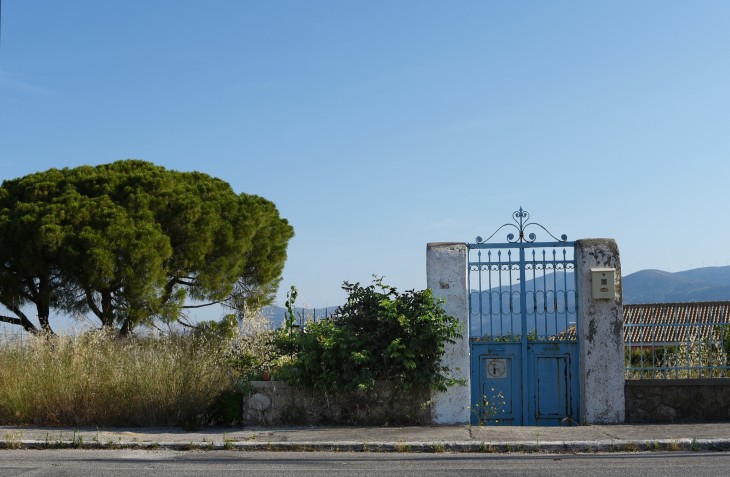 Many Greek gates seem to be the entrances to pretty much nothing. This magnificent gate stands proudly above a field of wild grasses.
The Noble Dated Gate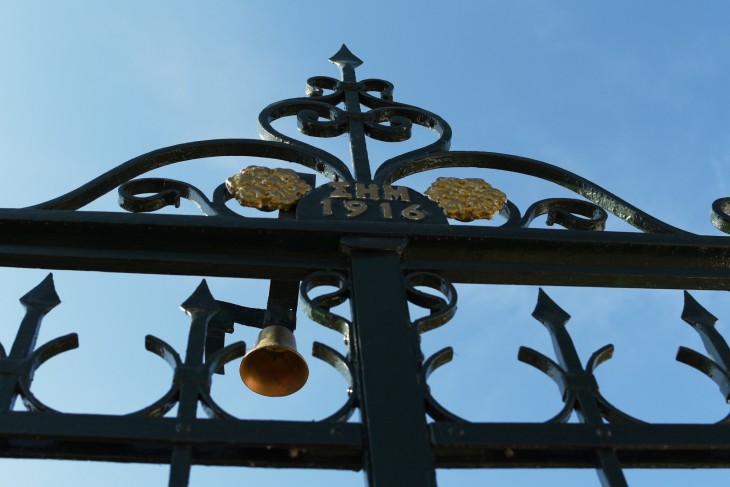 Older gates such as this one dated 1916 would probably be more likely to have twins I presume because there were fewer pattern books – but even so I did not find an example.
The Patriotic Gate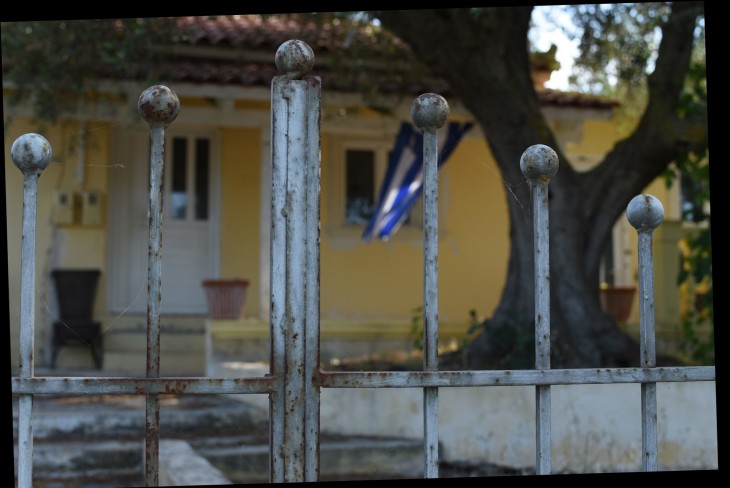 The Old Blue Gate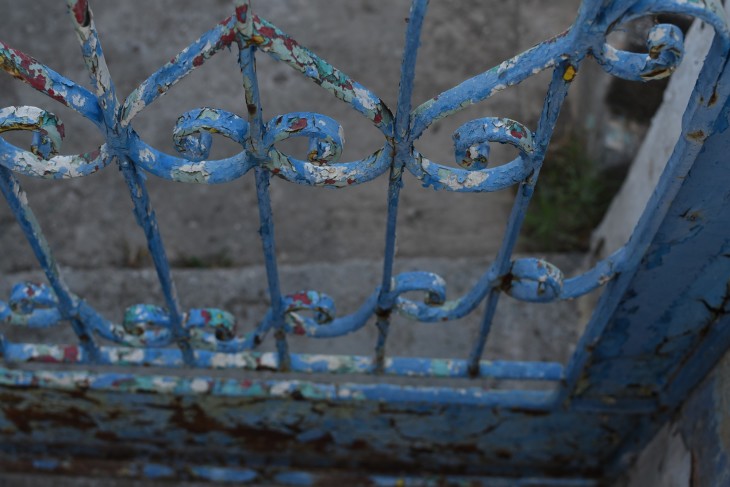 An excellent example of processed-based abstraction on this small blue gate with its layers upon layers of paint built up over many years.
The Gate Motif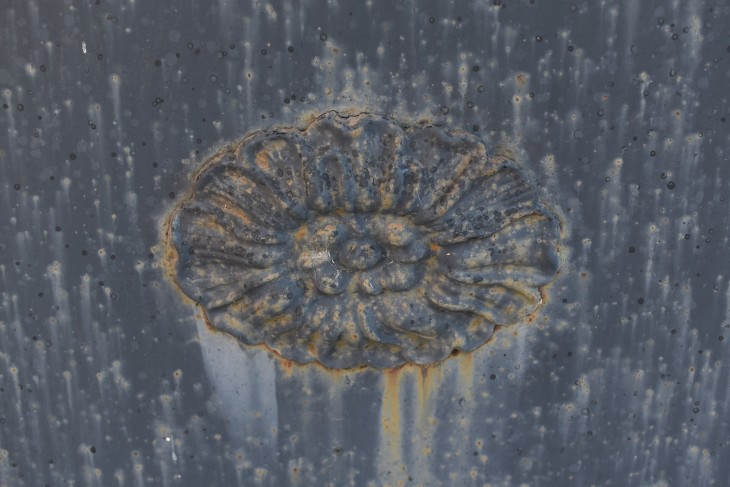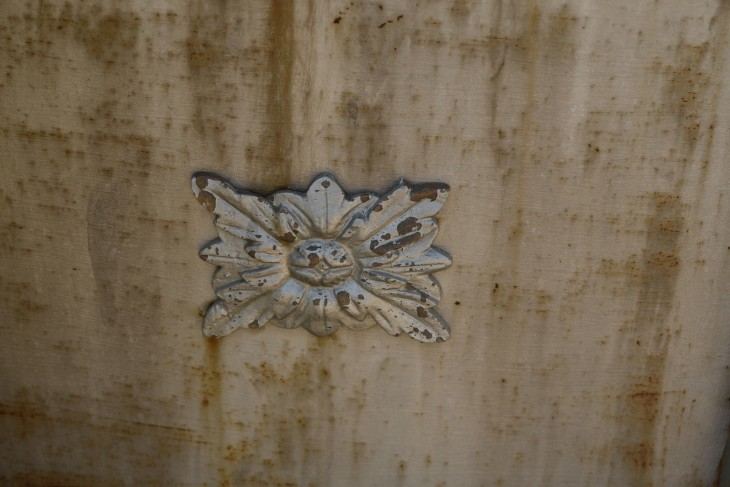 Many older gates have a beautifully wrought motif such as these which are also fine examples of process-based abstraction.
The Shadow Gate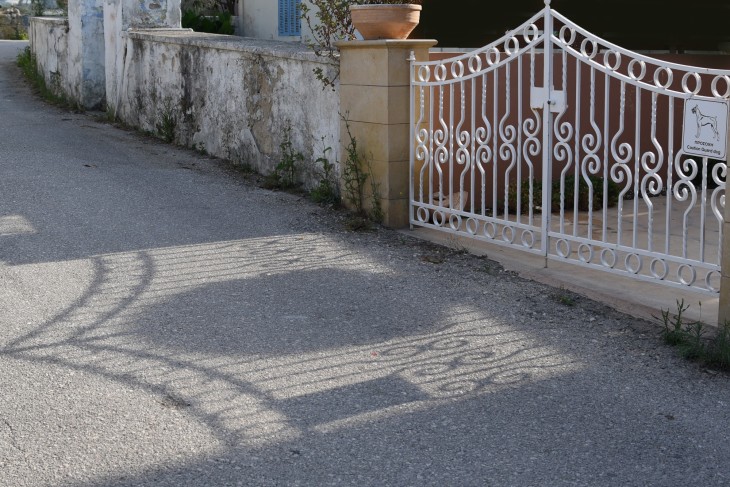 The Fierce Dog sign on the RH side makes a funny counter to this pretty lace-like gate.
The Jolly Gate at Number 68
The gate contains a string of blue eye shaped beads to ward off evil, something that was far more common in the past than today when you see them much less frequently.
The Church Gate
One of the cats in the village who was waiting for Mass to begin.
The Gateway to Heaven – aka Denis Restaurant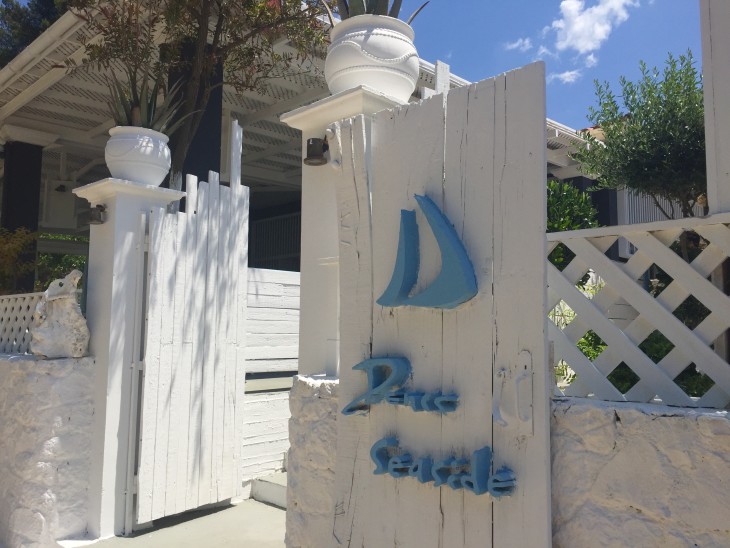 Family run restaurant at Trapezaki with the most amazing food, service, decor and on top of all that two quiet beaches.
The Abstract Impressionist Gate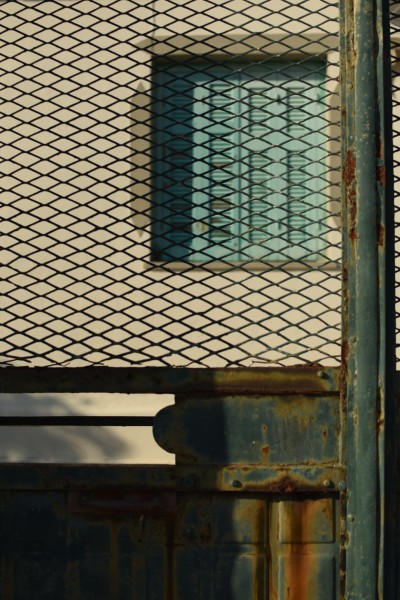 The Grassy Gate
The Poppy Gate near Gilly's Place
Why bother to weed – when this is the result?
The Last Gate

Andrea Marechal Watson, former section editor at Express Newspapers, is a freelance travel and property writer with a passion for the unusual in photography. She is currently researching her new book: The Mystery of Greek Gates.