"ALL island tours will include five harmonica interludes and palatable humour". So read the business card of Roger, my driver on the Caribbean island of Grenada. The humour turned out to be more palatable than the harmonica and certainly a lot safer on the road but that did not prevent Roger from giving us a short taste of his favorite tunes.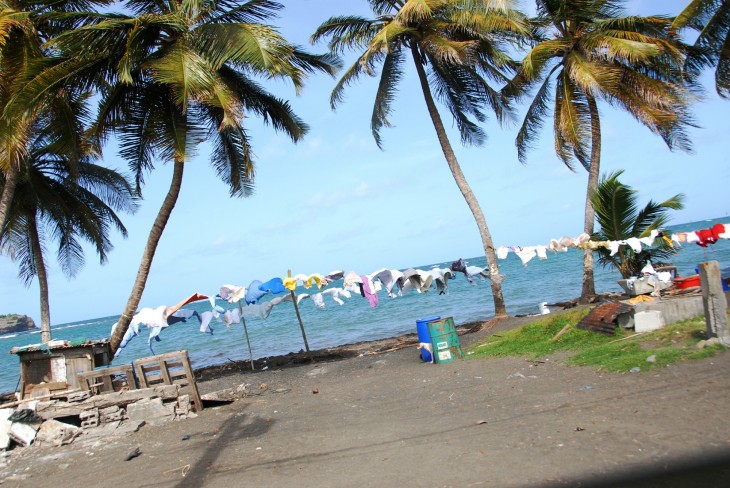 Roger, however, was more intent on educating us. He is a living Wikipedia on the Eastern Caribbean and of course Grenada itself. Within the space of a 20 minute drive from the airport to Portici Beach, I was filled with facts about the history of the so-called Spice Island, including the 1983 invasion by US troops, the length of the airport's runway and the number of students at the Medical School. Roger loves two things above all else it seems: politics and numbers.
Our destination was Laluna Resort, a place created by Italian businessman Bernardo Bertucci.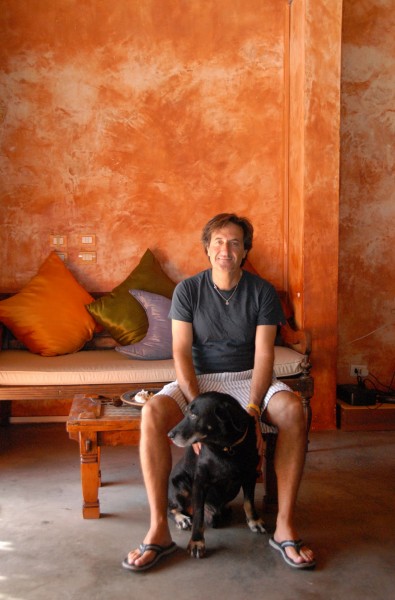 Bernardo, who came here 11 years ago, loved the authentic feel of the island and its lack of commerciality and this simplicity is reflected in the style of the resort. "The absence of luxury can be a luxury in itself," says Bernardo.
The 16 guest cottages are sparsely furnished with giant Balinese four poster beds with cool linen sheets; deep bamboo framed verandas and open-air bathrooms giving onto private plunge pools.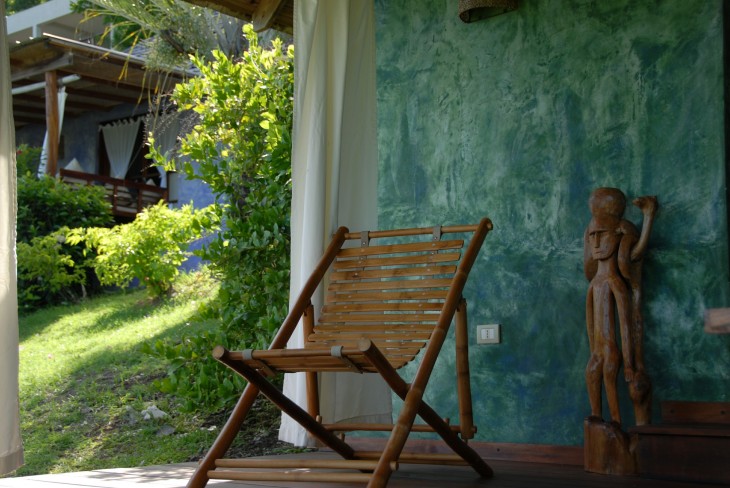 The resort, which borders as perfect a bay as you will find anywhere, has a large pool, bar, library and restaurant plus a cool, dark spa in the Balinese style with a yoga room similarly designed fronting the beach. All you can hear in the treatment rooms where the girls from Bali deliver a surprisingly strong massage is tree frogs and the scrape of the sea.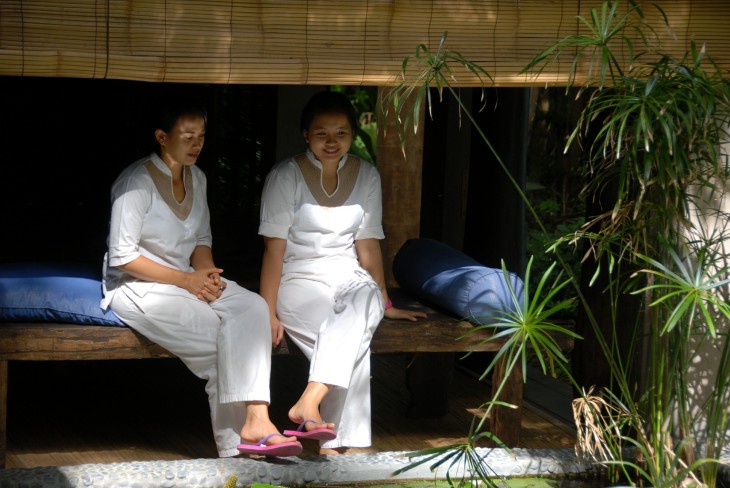 There were almost no guests in July, the rainy season having begun (though the showers were mostly short and sharp) but everything at Laluna was still up and running. It was rather like having a private resort with dozens of staff to oneself.
The food here is some of the best I have enjoyed in the Caribbean with a strong Italian flavour to the menu using imported ingredients like Parmesan cheese and olives.
On the second day I met a couple of young people who called themselves Experience Tasters. They worked for an English travel agent which specialises in 'barefoot luxury' trips to places like Laluna.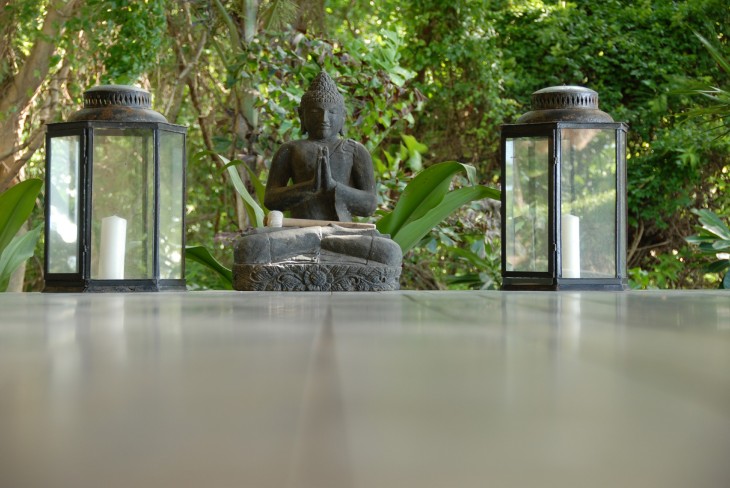 This was their first assignment. "We look for the five S's", the girl told me. "Service, style, sustainability, soul and…. I forget the last one." Ah well, it was probably, as in the Harry Belafonte song, shining sands, though that would technically make it 6 S's. I cared nought.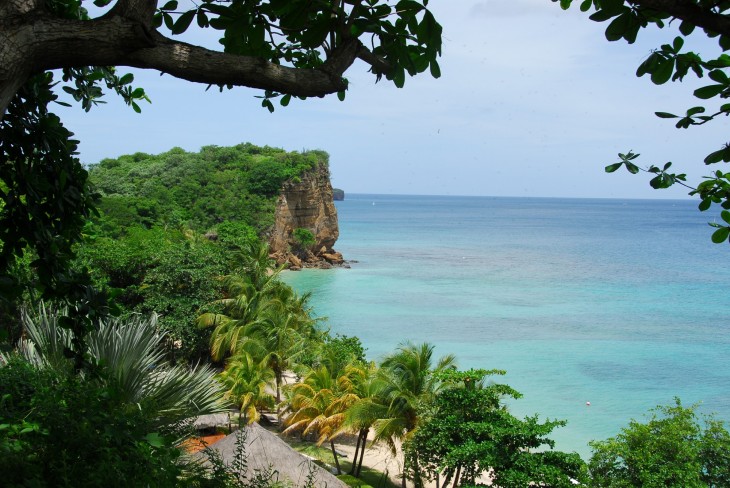 What matters is that Grenada has recovered from the hurricane that wrecked its forests and economy in 2004 and one symbol of this is the arrival new hotels and a much enlarged marina capable of taking super yachts. That said, Grenada's not remotely like nearby Barbados in anything except size and there's no sign that mass celebrity tourism will arrive anytime soon.
The marina was originally created by the property entrepreneur Peter de Savary who bought cheap land after Ivan's rampage. He's a strange cove, but devoted to the island and its fortunes.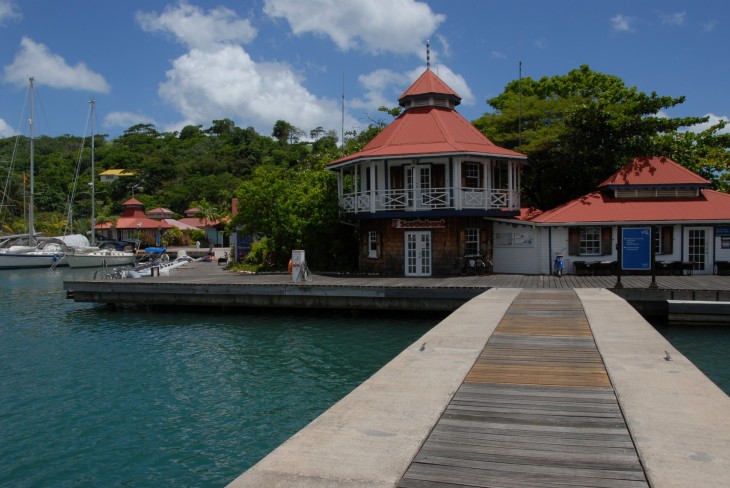 Another entrepreneur who has made an appearance here is Samir Sawiris, the billionaire CEO of Orascom Developments, who is building the Silver Sands resort on Grande Anse beach. It looks a bit like a new hospital and no doubt will be a sanitary place to stay. It will answer the need for high end accommodation.
A week allowed time to explore the whole of Grenada by car and enjoy simple pleasures such as a visit to a nutmeg processing factory. A sack of nutmeg may be worth £1,000 today but it was just like stepping back to the 1850s when nutmegs were first planted here. In the main halls, workers shell and sort the nuts under a sign saying 'Absolutely No Card Playing Allowed in Working Hours'. In a side room, a man hand stencils the sacks with their destinations; London, Munich, New York just like it's always been done.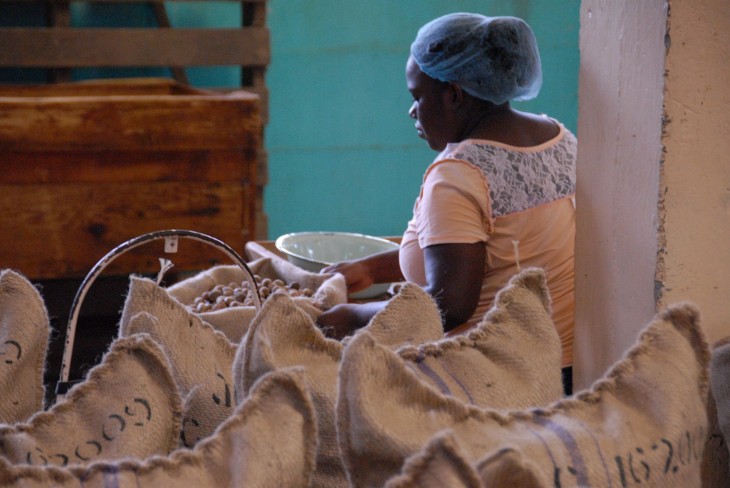 A visit to the Rivers Rum factory was further evidence of the island's occasional distance from modern realities. The 80 per cent proof gut rot is sold only on Grenada as it can no longer be taken on board a plane due to rules introduced after 9/11. The presence of a large open fire used to heat the alembic containing this explosive substance made us feel, for once, that health & safety rules might have a place after all.
Friday was passed hiking to the waterfalls in the rainforest where the intrepid tourists love to dive down the cascading waters forgetting altogether the sign at the entrance saying 'Do not jump in the Falls'.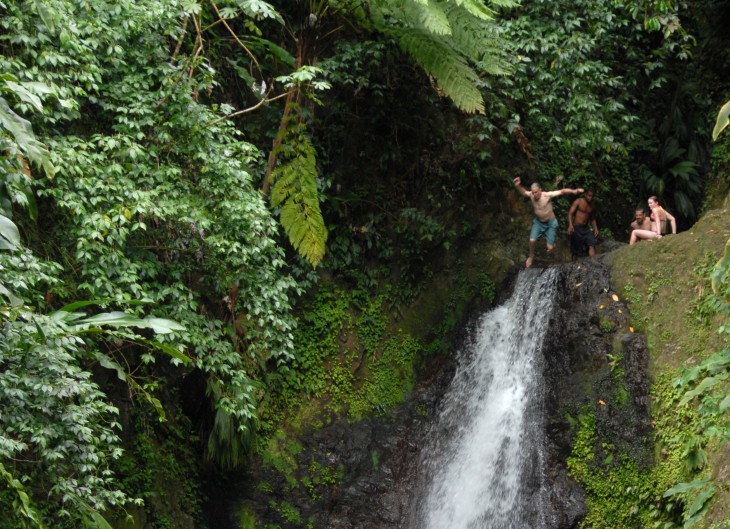 Even better was to come when I joined Savvy Sailing for a little light snorkelling (which I'm not so keen on since running into an enraged Moray eel in the Red Sea) and found instead that we had come upon a huge school of dolphin.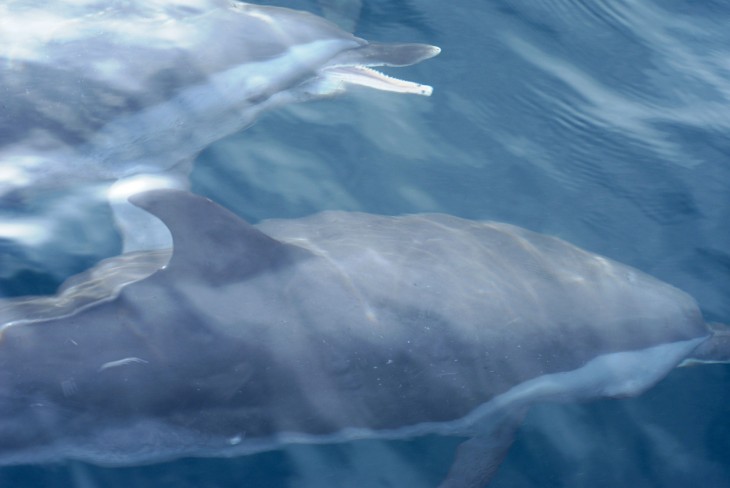 Now swimming with dolphin may be on everyone's bucket list but according to captain Danny Donelan if there's a whole lot of dolphin there will be "bigger fish under them." Say no more: we watched their antics from the safety of the prow.
The Rastafarian who toppled onto me as he took his seat on the Virgin Atlantic flight home had evidently partaken of too much Rivers Rum prior to boarding. Luckily (for me at least) the rules of air travel seemed not to his liking and he was 'disembarked' soon after.
Grenada is a long flight from the UK because the plane stops at St Lucia making the whole trip some 14 hours long. It is partly this extra leg that keeps mass tourism at bay and perhaps indeed it is why this island has preserve it many charms, including Service, Style, Sustainability and Soul and the last one, whatever that is.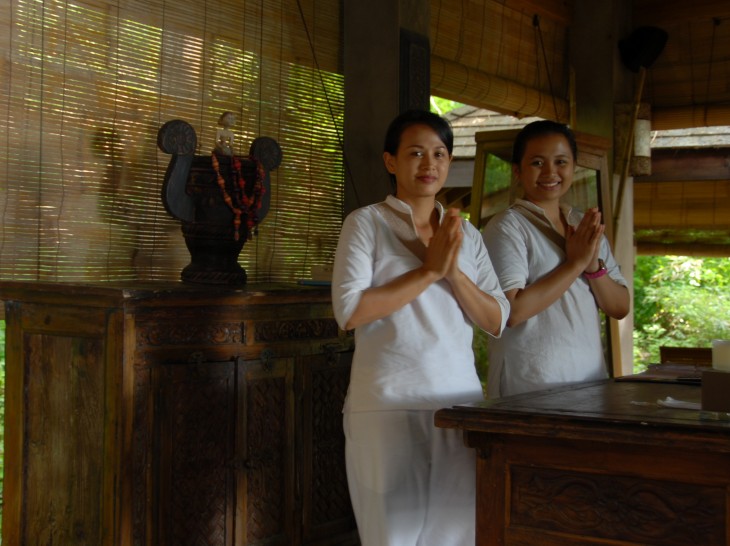 Andrea Watson travelled as a guest of Laluna Resort (www.laluna.com/ +1 473-439-0001) . Summer Special Rates until 14 October US $ 316 per night for a Cottage Suite. Meals and excursions extra.