THE booming art market has had a curious side effect on property – nearly all new residential developments in London now declare that they part of a new 'cultural hub'. We have seen it in Nine Elms, Battersea, White City, Shoreditch, Bow and beyond. Burlington Gate, the new Native Land development on the doorstep of the Royal Academy is no exception, with the developer stating that it "explores the concept of living in an art space."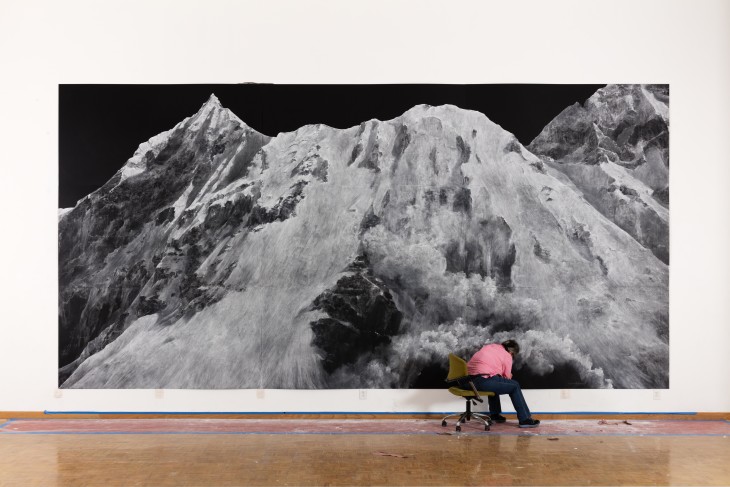 The art space in question is Cork Street, where Standard Life's rather drab office block has made way for 42 super prime apartments and the first new arcade to be built in Mayfair since 1930. This provides a walkway between Cork Street and Old Burlington Street.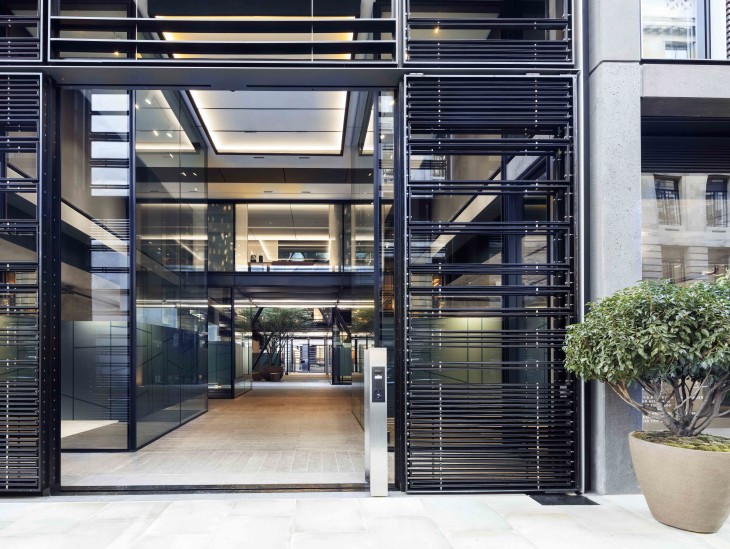 The retail spaces around the arcade are earmarked to become art galleries. Five galleries will replace the seven which were here before as part of the an undertaking to preserve iconic Cork Street's heritage as an internationally famous arts district.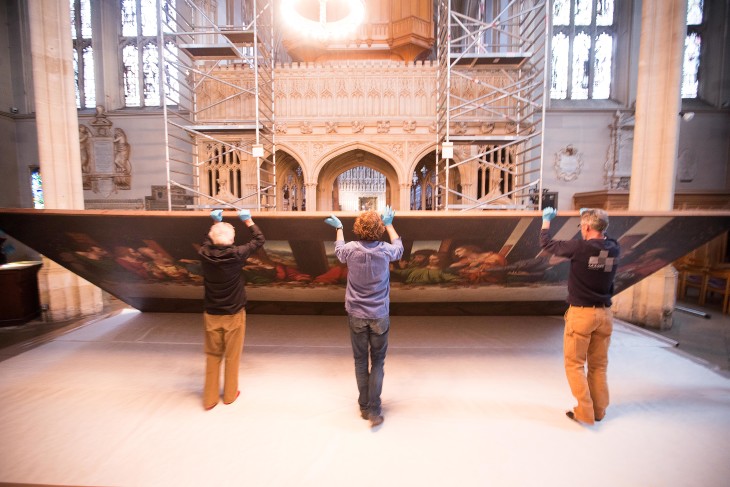 Burlington Gate has several of the hallmarks of the Rogers Stirk Harbour practise. With its strong linear composition and neutral tones it is less Neo-Bankside and more Hyde Park One – but much smaller than either. It is resolutely masculine both inside and out – with interior architecture by MSMR featuring dark woods, cool colours and industrial style details. All apartments have Bulthaup kitchens and bathrooms. It is all absolutely immaculate, so much so it feels as if you've walked in a computer generated image of an interior.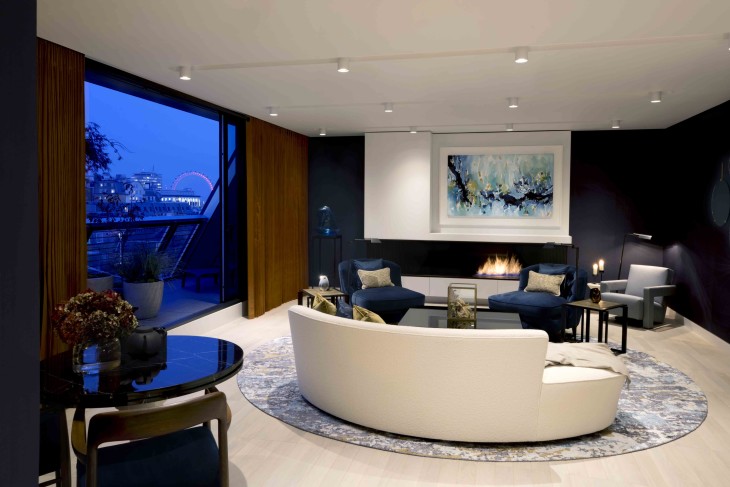 "We start from the location to establish the DNA the project. This is an urban, architectural space, to which we wanted to add depth and layers," says Georgina Wood, of the David Collins Studio who furnished the penthouse.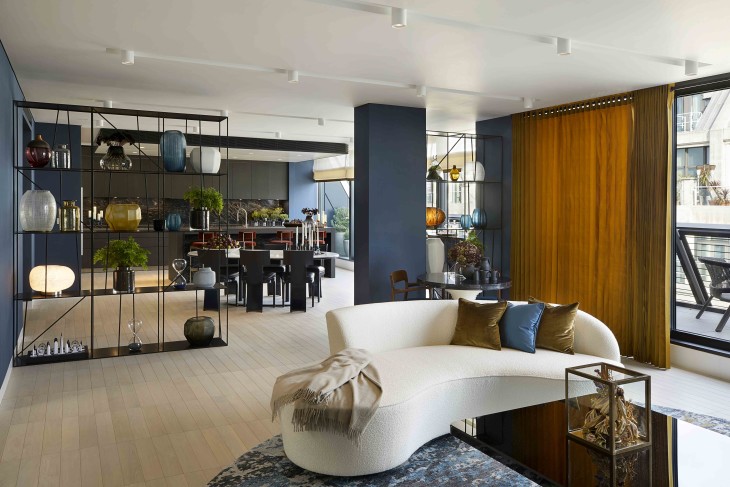 Current residents, almost all British passport holders, won't be bothered by the lack of homeliness: "They regard Burlington Gate more as a boutique hotel rather than a home," says Nicholas Gray, marketing director with Native Land.
To this end, there are all the expected services: a resident's lounge, valet parking and the only Bodyism branded gym in a residential development. And there's the 24-hour concierge of course, who can dash to Savile Row for a shirt, to the Burlington Arcade or any number of luxury outlets in the area.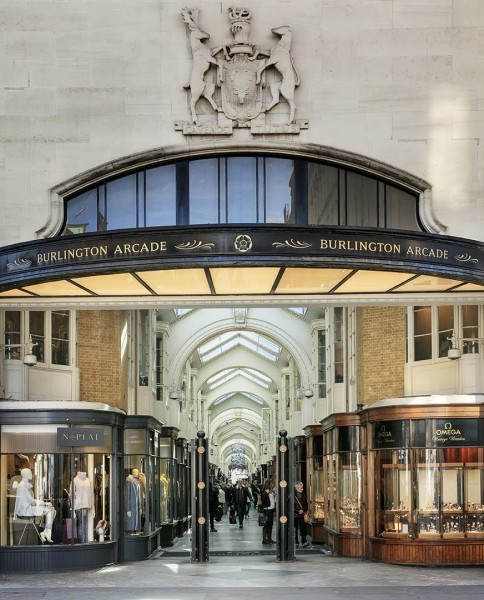 Residents will also be in the front line to enjoy the spectacular show when the Royal Academy unveils its new galleries and entrance on Old Burlington Street on May 19 to celebrate its 250th anniversary.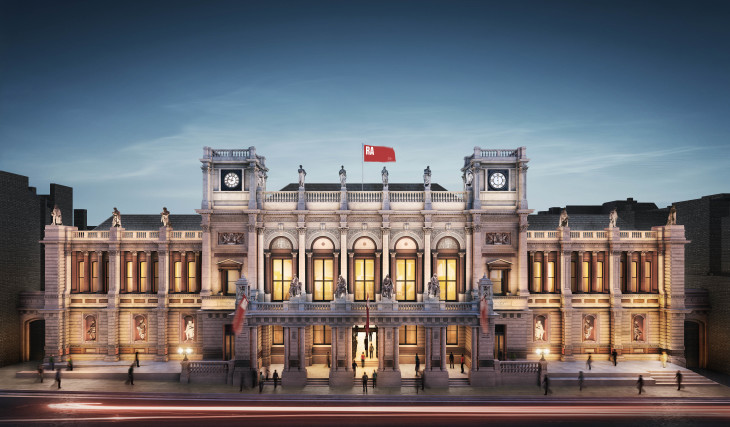 "This part of Mayfair between Bond Street and Piccadilly has not really been seen as a place to live up till now. People would go to Park Land or Grosvenor Square," says Gray. "But with its restaurants, shops, tailors and art, it's a more interesting area than the sleepy western end of Mayfair."
Remaining units at Burlington Gate include two bedroom apartments priced from £4.5million, which works out at £3,850 per square foot and is in line with the average for this super prime area.
If Gray's "somnambulant" western Mayfair is Grosvenor Estates territory, east Mayfair bordering Piccadilly is buzzing Pollen Estate territory. The Pollen estate owns most of Cork Street and Savile Row and the successful revamp by Grosvenor around Mount Street and Berkeley Square and now underway in Grosvenor Square, will be repeated.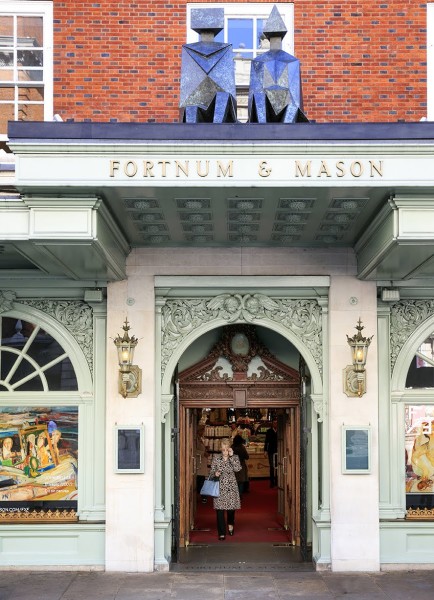 Native Land, the Pollen Estate, the Savile Row Bespoke Association and Westminster Council have all contributed to the Vision for East Mayfair which will transform this side by removing curbs, so that the streets – newly planted with trees – will look broader and more pedestrian friendly than at present.
While sales of the apartments have been brisk at Burlington Gate, there are still no takers for gallery spaces, which unlike the light filled building are rather dark and perhaps best suited to sculpture. Given the statement about "living in an art space," this is a sensitive issue. According to the Save Cork Street campaign, which fought the planning application tooth and nail, if no gallerists come forward it will mean the spaces could revert to luxury shops.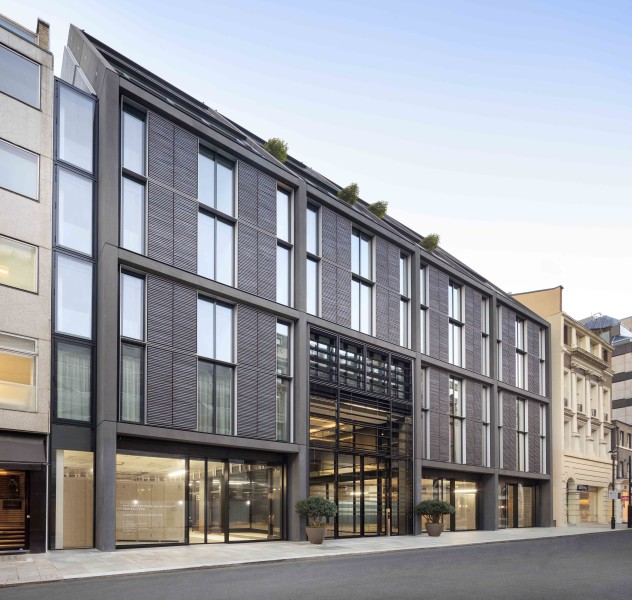 "As yet, we know of no galleries committed to taking the spaces, " says Georgina Adam, Art Newspaper editor at large, "but even so the area remains London's oldest art district. "
Burlington Gate is is the first arcade scheme in London for architect Rogers Stirk but more may follow. Creating public realm spaces is now integral to most large planning applications and arcades are just as good as pocket parks and plazas – and more fashionable.
Architecture practice Pilbrow & Partners have four on the go, including a more traditional looking arcade with vaulted ceiling that is part of Nightingale House, a residential scheme on Curzon Street. Nightingale House will offer 32 apartments, some with views over Green Park and Berkeley Square. Residents will also have access to a private garden. Full details of the scheme which is at the planning consent stage will be released this spring.