ANDREA MARECHAL WATSON on the work of garden designer Randle Siddeley
In his 45 year career as a garden designer Randle Siddeley has seen most outdoor fashion come and many go. One of the newer trends is that of roof gardens – any area larger than a table cloth must now ideally be greened up – a fashion brought on by the need to reconcile clashing environmental and sustainability needs with growing urbanisation.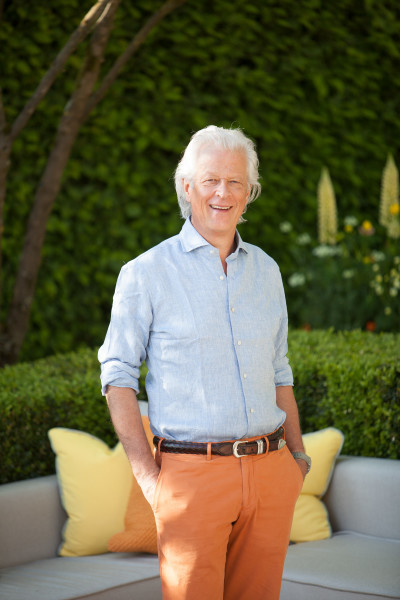 Doing this with elegance is what sets Randle aside from some of the other designers who might be satisfied with a covering of sedum and a bench.
Randle's great grandfather built his fortune in the engineering firm Hawker Siddeley, later using the money to restore Kenilworth Castle which he donated to the nation. He was ennobled in 1937.
Randle, his great grandson, inherited his practical skills along with the title 4th Baron Kenilworth or simply Lord Kenilworth. As a hands-on gardener baron, he still digs and plants and personally selects everything that go into his projects.
One of the most recent of these is The Stratford, the luxury hotel and residential development by the company formerly known as the Manhattan Loft Company (now MLC), which brought loft living to London.
The Stratford, superbly located between the Olympic Park and Stratford international station, is a remake of loft living for the 21st century – not re-purposed old industrial spaces (there are few left) but two striking new towers designed by high-rise specialists SOM.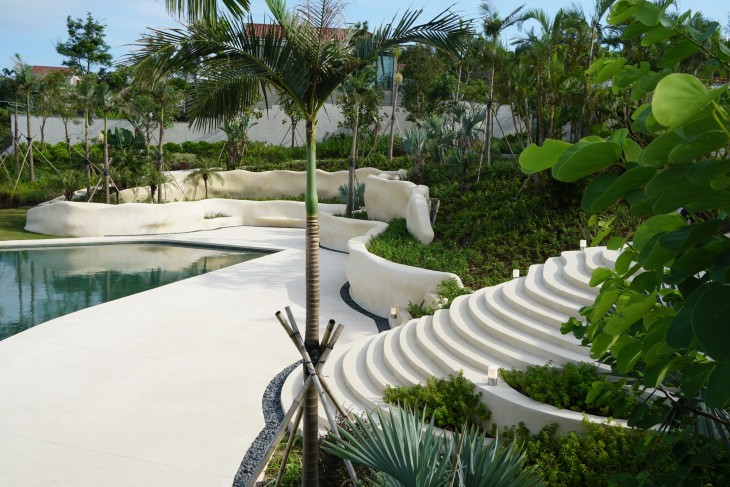 Guided by the idea of reimagining the historic London garden square in a high rise situation, Randle's sky gardens effectively serve the same functions as such squares, providing both green spaces, air, and areas for social interaction.
The challenge – at The Stratford the upper garden is at 400ft – led to plantings such as grasses designed to withstand the higher winds and exposed situation. Another solution was informed by the origin of bonsai – rugged pines and other trees that grew on mountains sides and were strangely shaped by the elements and later became containerised specimens cultivated by monks to bring the outdoors inside.
Creating such garden oases in the heart of a city has long been part of the work undertaken by Randle's London based team which offers a complete package from design through construction, and maintenance and has worked on everything from modest city roof terraces to the grandest of palaces.
In Hong Kong's Kowloon Bay area, the team landscaped the 8,000 sqm site of a new office block where the gleaming new building was surrounded on three sides by traditional small workshops housed in ramshackle buildings, typical of the chaotic harmony of Hong Kong.
"Well let's make a calm, green space where people can gather but also escape the urban turmoil surrounding them," thought Randle and over three years and many trips put his ideas into practice beginning with zig zag paths that build a new landscape over the monotonous space of rock and sand.
Unafraid to get his hands dirty, he helped dig in huge amounts of manure. "I am not very good at pointing but I am extremely good at digging," he says.
Earlier this year Randle Siddeley was in Chelsea to launch his second book – The Garden Before & After – an elegant coffee table compendium that documents much of this exciting career. He had also just announced his Chelsea Flower Show project. Working with garden furniture experts Gaze Burvill, he will be creating an edible garden to surround their garden furniture – with everything from a floral wall planted with violas and salads to herb lined pathways. A beautiful, practical and delicious garden truly for today.