THE fateful one time home of Dame Margot Fonteyn, one of the greatest ballerinas of all times, is to become London's latest super luxury home with a £75million price tag on it head. Amberwood House, at the moment little more than a massive building site, is located bang opposite the Victoria & Albert Museum in Thurloe Place, a forgotten diplomatic enclave which was once home to the embassies of Mexico, Oman and Panama.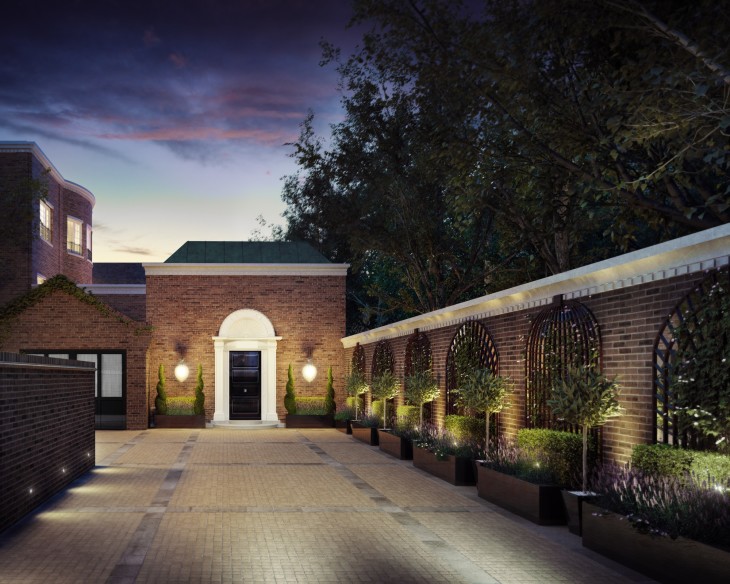 Fonteyn moved here with her husband Roberto Arias shortly after their wedding in 1955 when Arias was promptly appointed as Panama's ambassador to London.The couple entertained lavishly in their new 'official residence' welcoming royalty, politicians and arty celebs of the day including Princess Margaret, Antony Armstrong-Jones, John Wayne, Yves Saint Laurent and Peter Sellers. Rudolf Nureyev, Fonteyn's famous ballet partner, lived at Amberwood after defecting from the USSR in 1961.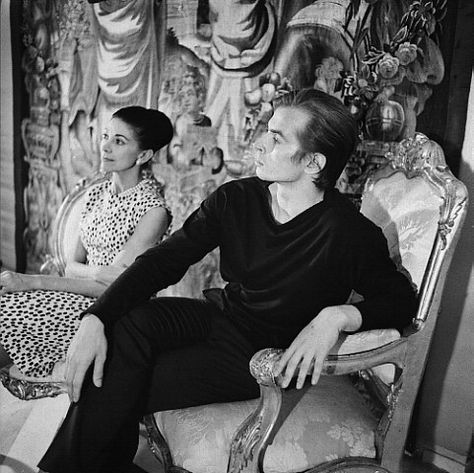 Built in 1928, Amberwood House had features somewhat grander than it age: a sweeping staircase, Doric columns, tall windows, tapestries and antique furniture.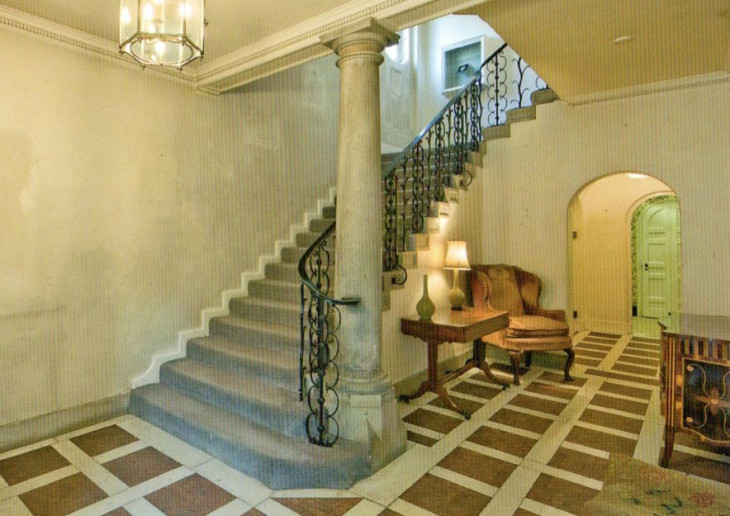 In old pictures of the house we see Fonteyn with an arch-looking Nureyev; a grinning Yves St Laurent and many others with her good-looking Panamanian husband at her side.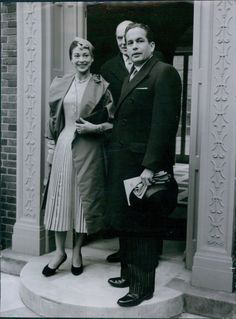 The son of Panama's president, Arias got into a number of serious scrapes. He was arrested for gun smuggling and a coup attempt against the Panamanian government but later released. His final undoing came in 1965 when he was shot on a street corner of Panama City by the husband of one of his alleged lovers. He survived but spent the rest of his life in a wheelchair, and this ended both his diplomatic career and the couple's time at Thurloe Place and they moved to a home in Taplow. By the 1990s Amberwood House had became outmoded, the embassy moved to Mayfair and the property was tenanted, sinking slowly into decay. It was almost beyond rescue when the K10 Group bought the site in 2011.
The company, under the aegis of Iranian-born CEO Kam Babaee have now set about one of the most ambitious restoration projects in London. After the usual skirmishes with the Royal Borough of Kensington & Chelsea and local heritage groups, plans by GMA Architecture were approved in 2016, not without local objections to the addition of a basement and a garden room on the roof.
Kam Babaee is the son of a successful property developer in Iran, and has marble (and some brick) flowing through his veins. He has delivered some £250million of super prime homes over the past decade, with another £210million under construction – including the staggering £100,000 million Doughty House in Richmond-upon-Thames.
"This will be the entrance to the house – and here where we are standing will be a silent turntable to take cars to the basement garage. Do you notice how quiet it is even with the work going on? You can still hear the birds," says Kam, keenly conscious of the neighbours in this elite area . Kam proceeds through the infernal debris of a construction site up a rickety old staircase with swirling red 1960s wallpaper and out onto the roof with its magnificent view of the V&A . Despite arguments, Kam convinced the planners to allow a glass topped summer room and roof garden with BBQ area. "I don't like getting rejections," he says.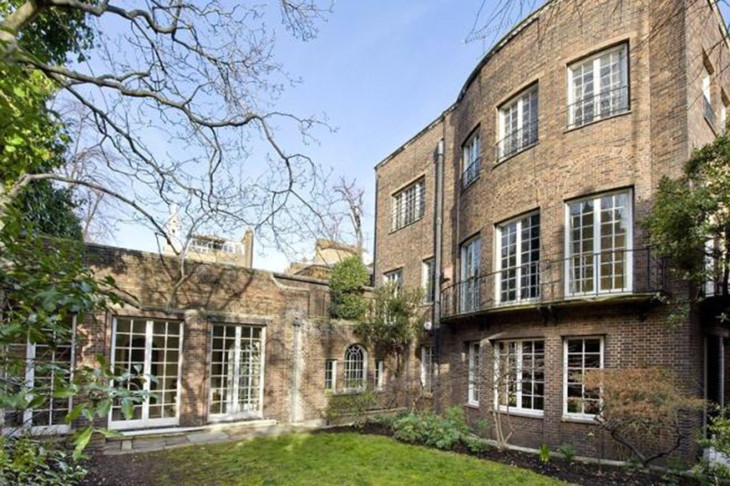 To the other side, we look down over the garden which wraps around two sides of the house and is backed by a party wall with Thurloe Close.
The asking price for the property is £75million and I wonder if Kam has a client in mind. "I hope it will be a family person, and someone who lives in the UK," he says. There are about 15 people in mind it seems but changing trends in London make it hard to guess at the nationality. "The Russians are not spending but we find Indians appearing. Above the £10million mark we find buyers tend to be family people. "
This is borne out by recent research from Aston Chase showing that families are buying in the £10million to £15million bracket – with British, Asian and Middle Eastern clients all driving the market.
Property adviser to K10 Group , Peter Wetherell, chief executive of Wetherell adds: "Kam Babaee sees London as the capital of the world. It is the destination of choice for ultra-high-net-worth families and individuals who want to enjoy all the cultural, financial, educational and economic benefits the UK capital has to offer. " Where better that opposite South Kensington's Museum quarter?
The pledge, says Wetherell, is to deliver "exceptional ultra-prime residences which are great investments and a legacy to keep and pass on" and to see what this means I am whisked in Kam's Batmobile-like BMW to Culross House in Mayfair, a five bedroom house priced at £35million, originally a coach house and now entirely remodelled. With three basements, this is a veritable Tardis, whose elegant but unassuming brick facade conceals 8,051 sq ft of unashamed luxury courtesy of Argent Design, the interior being something of a distilled version of Claridges.
There's a glass lift, a magical spa with marble personally selected by Babaee with a glass floor overlooking the swimming pool below. The bathrooms have Lalique taps; there are silk wallpapers that cost £900 a roll and the smart kitchen offers an on-line inventory of everything you consume and automatically reorders items.
Back at Amberwood, it is hard to imagine all this. The Royal Borough of Kensington & Chelsea insisted three walls of the original house be retained – an illogical demand it seems given its 1920s date – and the result is a vast internal brace that makes it impossible to imagine the grand spaces to come. But the brochure makes up for this, with pictures of a transformed 15,300 sq ft five bedroom mansion with club room and wine cellar, spa and a 12-metre swimming pool above which a vast screen shot of James Bond firing at your head is depicted.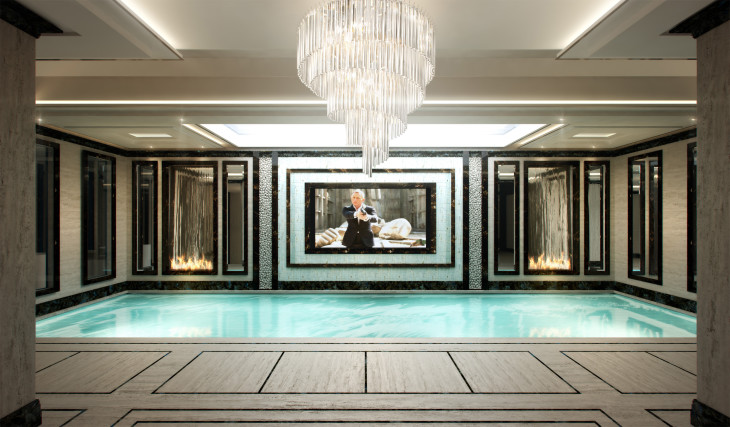 Not perhaps the most sensitive of images given the fate of the Arias marriage, with suggestions that Fonteyn continued to dance late in life to pay Arias' enormous medical bills after leaving Amberwood House
K10 Group : 0207 753 7636. www.k10group.com