LONDON: Abstract Expressionism
Expect to jostle with vast queues at the Royal Academy, London, for the first multi-artist exhibition of US Abstract Expressionists to take place in the UK since 1959. Exploring the work of the core New York figures – Jackson Pollock, Mark Rothko, (below Mark Rothko, No. 15, 1957 Private collection, New York) William de Kooning – as well as other Californian exponents such as Clyfford Still and Sam Francis, the works range from colour field and action paintings to much smaller scale items.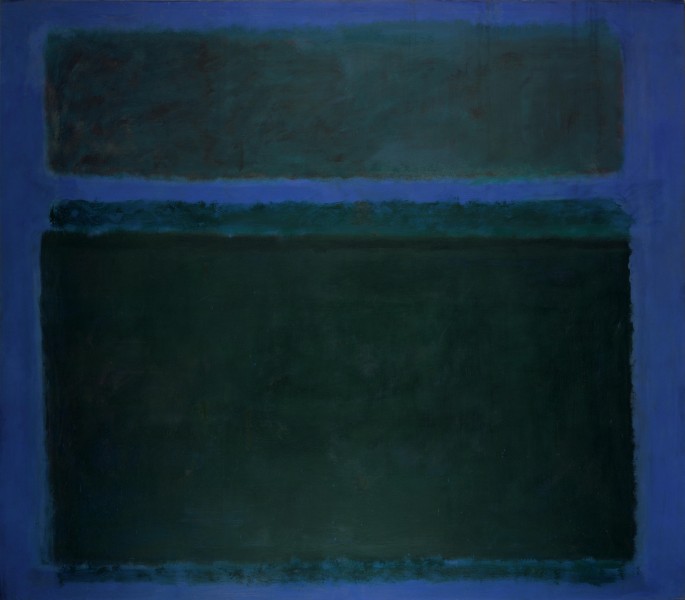 Women artists at the forefront of the movement also get an airing – with works by Helen Frankenthaler, Lee Krasner, Joan Mitchell and Louise Nevelson re-defining the white male stereotype of the school. Herein lies a key point, the show aims to draw attention to the often overlooked diversity of Abstract Expressionism. Arising in the difficult post-World War II years, it unleashed a body of intense and spontaneous works which saw New York take over from Paris as the capital of the art world. This "coup" famously forms the subject of a book claiming the CIA funded Abstract Expressionism in a conspiracy to boost America's cultural standing on the world stage.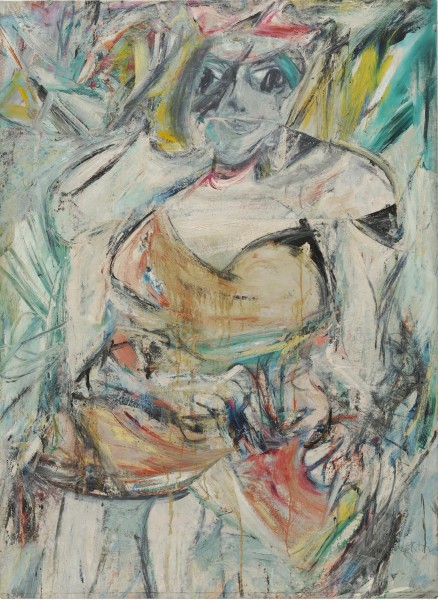 Above Willem de Kooning, Woman II, 1952 The Museum of Modern Art, New York
In pure monetary terms, paintings by the leading Abstract Expressionists are now the ultimate trophy acquisitions. Earlier this year, Chicago billionaire Ken Griffin reportedly paid $500 million for two works by Pollock and de Kooning. From 24h September 2016 to 2nd January 2017 at the Royal Academy, London. www.royalacademy.org.uk
LONDON: Beyond Caravaggio
Beginning life as a flower painter, Caravaggio soon turned his skill to subjects often reflecting his dissolute lifestyle and circle including gamblers, card sharps and fortune tellers, creating dramatic scenes with theatrical lighting effects that some scholars claim used darkroom techniques 200 years before the camera was invented. In 1600 he began public commissions and soon painters from France, Spain and the Low Countries were flocking to Rome to see his extraordinary works. Seduced by the power of his paintings, many great imitators sprang up.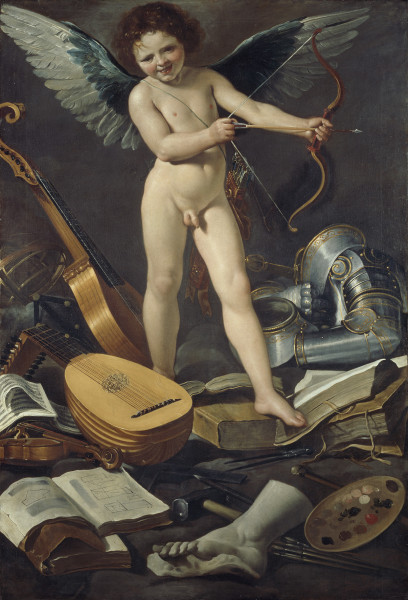 Caravaggio died at the age of 36 in mysterious circumstances. An anonymous comment on his life which describes him "swaggering about with a sword ever ready to engage in a fight or argument" suggests his death was not accidental.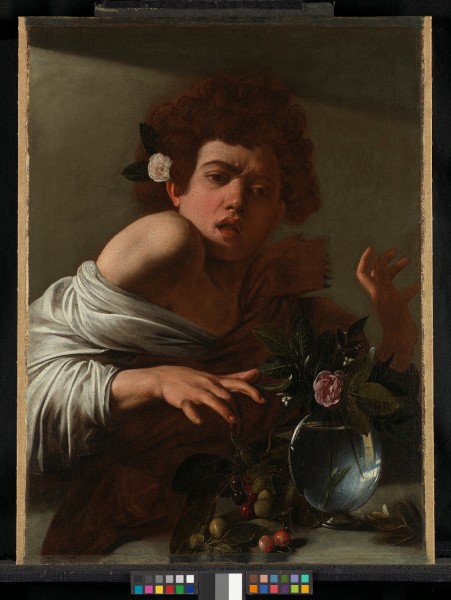 Caravaggio's greatest legacy is the power of his storytelling but for 300 years after his death, his reputation and fame were eclipsed. Beyond Caravaggio is the first major exhibition in the UK to explore his work and influence on contemporaries. It gives the National Gallery a chance to put its three much loved Caravaggio's including Boy Bitten by a Lizard (above) in the context of his extensive following. Visitors have a chance to see rarely exhibited works from many British collections including a masterpiece by French Caravaggesque painter, Georges de la Tour, The Cheat with the Ace of Clubs (below).
12th October 2016 – 15 January 2017 at The National Gallery, London www.nationalgallery.org.uk
BILBAO: Francis Bacon: From Picasso to Velazquez
Irish-born painter Francis Bacon has gained a reputation as one of the most influential painters of the 20th century yet the average viewer often finds his work alienating and hard to understand. This exhibition, which puts his oeuvre in a wider European context aims to bring a better perspective to his tortured images of the human body. Overstepping the mark in both his life and his art, Bacon broke down deeply entrenched attitudes to painting yet while his work embodies modernity, it also carries the genes of earlier masters.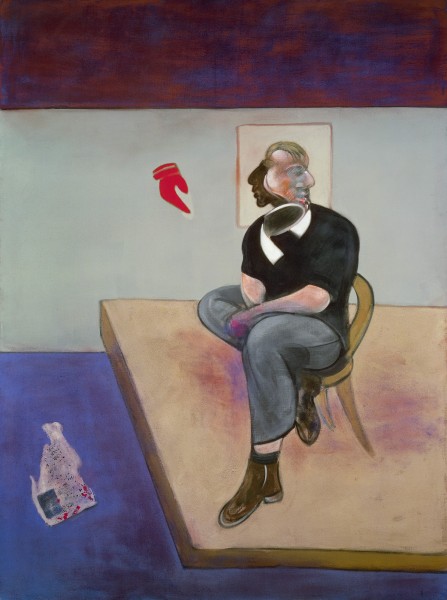 Above: Study for a self portrait, 1981, Bacon
More than 80 works will go on show in November including important but rarely exhibited paintings by Bacon alongside some of the French and Spanish masters who played a huge role in forming his artistic tastes and expression over his long career. From September 30th to 8th January at the Guggenheim Museum Bilbao www.guggenheim-bilbao.es
TORONTO: Syria: A Living History
This exhibition, billed as a "manifesto of hope", is a rare ray of light in the landscape of despair that is Syria today. A collaboration of international museums and private collections it puts on show 40 artifacts covering five millennia, from 3,000 BC to the present day. Highlights range from the carved ivory head of a lion (below) from ca. 800-900 BC to works by contemporary Syrian artists that merge personal experiences with reflections on modern-day Syria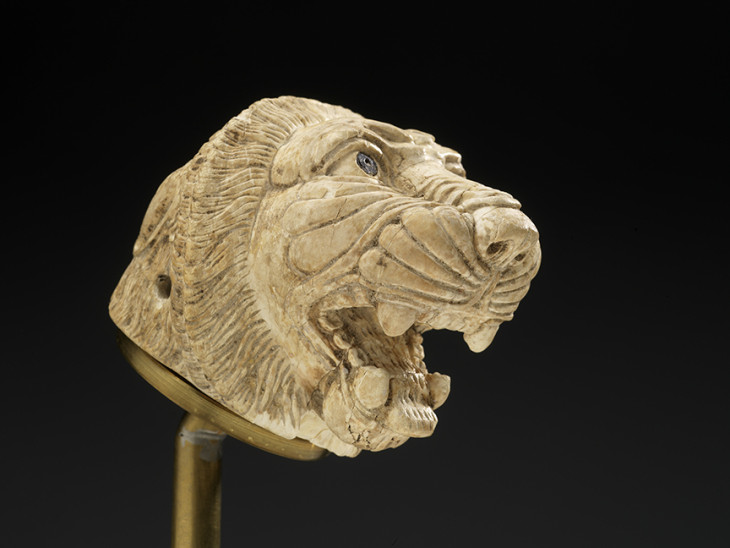 The diversity of cultures in Syria, Mesopotamian, Greek, Roman, Byzantine, Persian, Ottoman, and Arab, have all contributed to the world's heritage. Present threats to Syria's monuments have led to calls for such destruction to be a war crime – a form of cultural genocide. One section highlights work currently underway to document major monuments and sites.
A related two-day symposium offers talks on the architectural heritage of Syria, post-conflict Syria, and performances by Syrian-born artists and musicians. From October 15th to February 27th 2017 at the Aga Khan Museum, Toronto.
MONACO: Designing Dreams: A celebration of Leon Bakst
This autumn Leon Bakst takes centre stage in Monaco following the splendid show in Russia (above) on the 150th anniversary of his birth. Bakst carved out fame with his exotic and richly coloured scenery and costumes for the Ballets Russes founded by Serge Diaghilev.He produced sets for Cleopatra, Scheherazade and L'Apres-midi d'un faune which toured Europe and the Americas becoming huge triumphs. The novel outlook of the ballet company was total collaboration between all the artists philosophy – choreography, music, costumes and sets were all of equal importance. It was the ideal milieu for Bakst, who was a gifted painter with a dual career as an art teacher. Marc Chagall was his most famous pupil and his love of dreamlike imagery was probably communicated by the master. The exhibition, which features drawings, models and archive material has been put together by the Nouveau Musée National de Monaco. From 23rd October – 15th January 2017 at the Villa Sauber, Monaco. www.nmnm.mc
FLORIDA: Art Basel Miami Beach
Heavy downpours attended Art Basel Miami Beach Fair last year imitating an installation of 2013 but they have not dampened enthusiasm for this art jamboree, with numbers of exhibitors still rising. The 2016 contemporary art fair boasts 269 galleries from 29 countries with several Asian newcomers and that's just the main event – as usual there will be myriad satellite fairs, performances, installations and pop-ups. Having morphed from something of a party animal into the premier art show of the Americas, the fair has expanded to include film, photography and large-scale sculpture.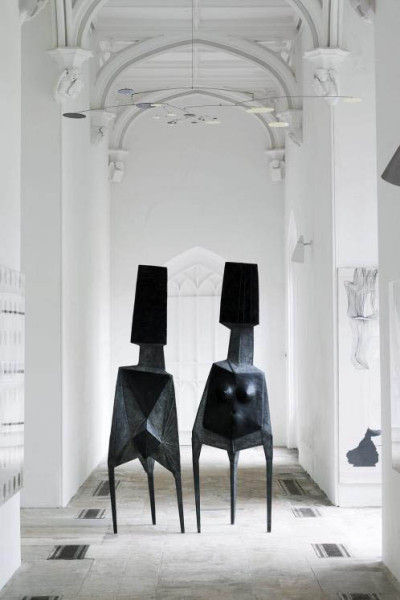 Virtual reality is one of the buzz topics this year. Alberto Baraya's Herbarium of Artificial Plants at the Instituto de Visión is an amusing take on the idea, while Gao Ludi's installation at White Space Beijing uses symbols from Alice's Adventures in Wonderland to explore the in-between world. Radical biotech, another theme, is explored in a disquieting installation of new works using fur and synthetic flora such as Alberto Baraya's Herbarium of Artificial Plants New Zealand Expedition below.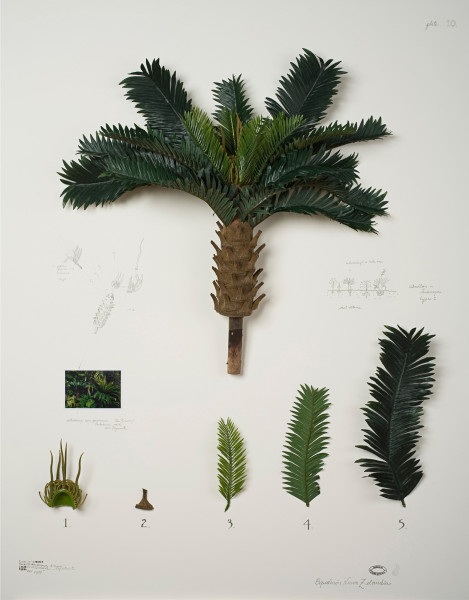 Attracting collectors, curators, museum directors and critics from across the globe, South Florida's leading museums time their major exhibitions of the year to coincide with Art Basel. Visitors with enough stamina can also see some of the city's renowned private collections. December 1st – 4th at the Miami Beach Convention Center, Florida, USA www.artbasel.com/miami-beach
NEW YORK: Will the hammer continue to come down on record prices at Sotheby's landmark sale of the season? Featuring The Triumph of Painting, a collection of works amassed by Steven and Ann Ames featuring auction favorites by Gerhard Richter and William de Kooning, it's more than possible.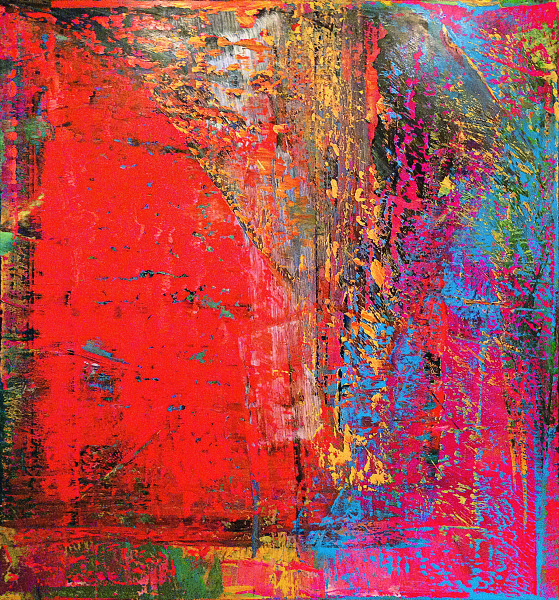 Richter was one of the first painters to spark the couple's interest. Canvases from every major period of his career – abstract, landscape, portraiture – are included in the sale. Two of his large abstracts (above) are pencilled in at $20-30 million but the estimate seems somewhat wild – a guess perhaps? Some art market commentators think that such large splashy paintings may be drifting in price. Other point to Asia's huge appetite for art with China, for one, building thousands of museums.
Contemporary Art Auction at Sotheby's New York – 17th and 18th November

FIRST published in the International Property & Travel Magazine www.ipropertymedia.com