"I hope it will be a family-minded person who buys Doughty House," says Kam Babaee CEO of the K10 Group as he picks his way through the remains of what was once one of London's grandest homes. Considering that he is looking for someone prepared to pay £100million, I remain (politely) speechless. Then again, with private museums all the rage – there are 300 across the world now – it's possible that a major art collector will step forward and in a sense the house will come full circle.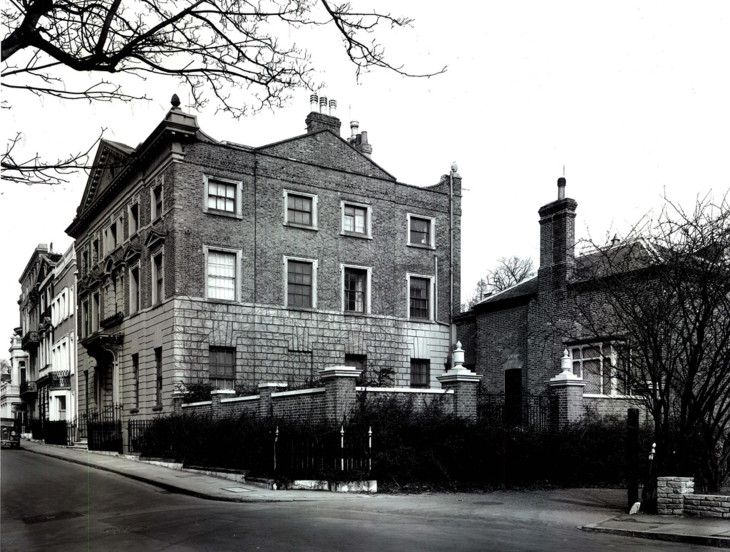 The Grade II listed home, built of Portland stone and London brick, stands atop Richmond Hill and enjoys the only view protected by an Act of Parliament, that of the Thames river bend painted from the hill by J.W.M Turner, Reynolds and Francis Cook.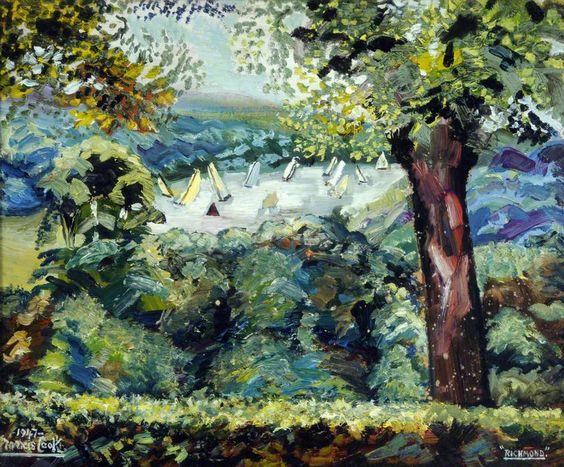 Er Francis who? That would be Francis Ferdinand Cook, 4th holder of the Cook Baronetcy, an artist and musician whose family had lived at Doughty House since 1849 when it was acquired by the first Baron Cook, his great great grandfather. Sir Francis Cook (1817-1901) once the third richest man in England, collected classical sculpture and Old Master paintings including works by Rembrandt, Van Eyck and Van Dyke, amassing 510 major works. To accommodate and display the collection he added a vast wing to Doughty House, the Long Gallery, a 125 foot long room, inspired by the architecture of the long gallery at Buckingham Palace.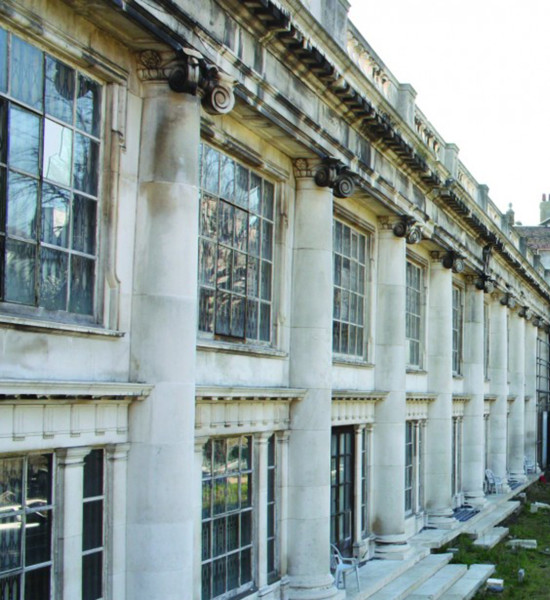 Now being restored, the £100million asking price is the estimate given by Christie's New York for Leonardo da Vinci's Salvator Mundi, a painting that once belonged to the Cook family and was kept at Doughty House. How the 4th Baron Cook would have reacted is anyone's guess – but 'turning in his grave' springs to mind – for he lost both the great home and almost all the art collection.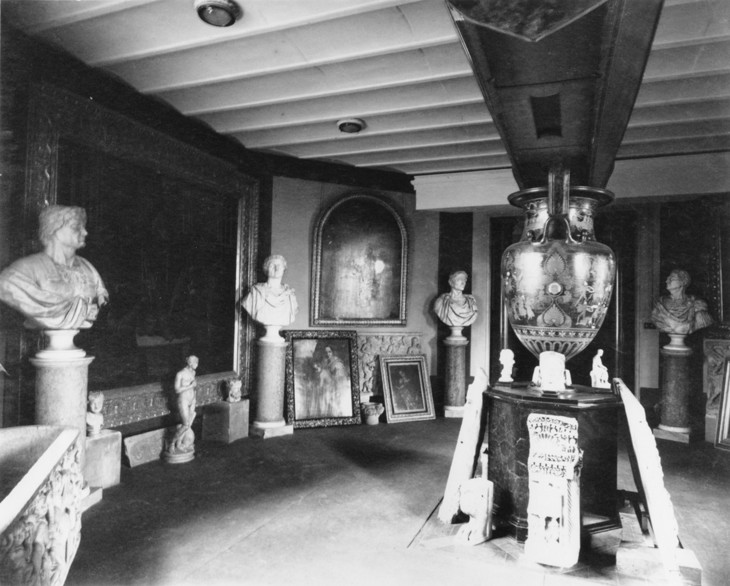 In its heyday, Doughty House had welcomed royalty, politicians and magnates; Prime Ministers Ramsay MacDonald and Stanley Baldwin, Samuel Courtauld, Alfred de Rothschild, the Prince of Wales and Wallis Simpson were all entertained in its magnificent rooms. However a series of six costly divorces forced the artist baronet to sell most of the collection.
Doughty House, which had been deserted following a bombing raid in 1944 , was later also sold to a developer. Attempts were made to convert the buildings into apartments and a hotel but by the 1960s Doughty House had become too costly to restore or sell.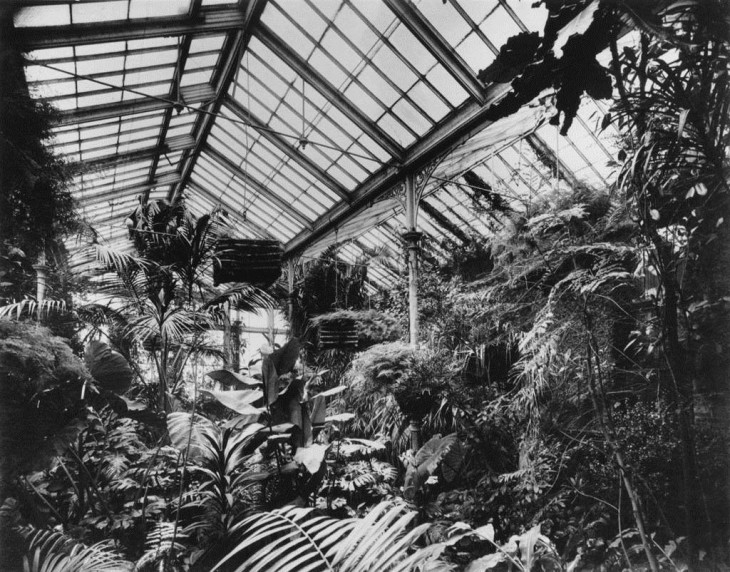 Now it has found its own salvator in the form of a man who in all respects lives up to the name of the house – doughty – which means 'determined, resolute, intrepid, undaunted, bold, confident, ambitious'. You get the gist. Babaee will need all of these qualities over the next two years but he has built the K10 group into one of the country's most significant luxury developers in just a decade and certainly has proved undaunted.
When he bought the Richmond Hill site there three assets: the old manor, a later building known as Dower House owned by a family and a small private apartment in which an elderly gentleman resided. "I had to negotiate with them to obtain the whole site," says Babaee. "Basically they were able to name their price."
Working with architectural practice HTP and luxury design house Argent, plans for the £65million restoration were revealed earlier this month.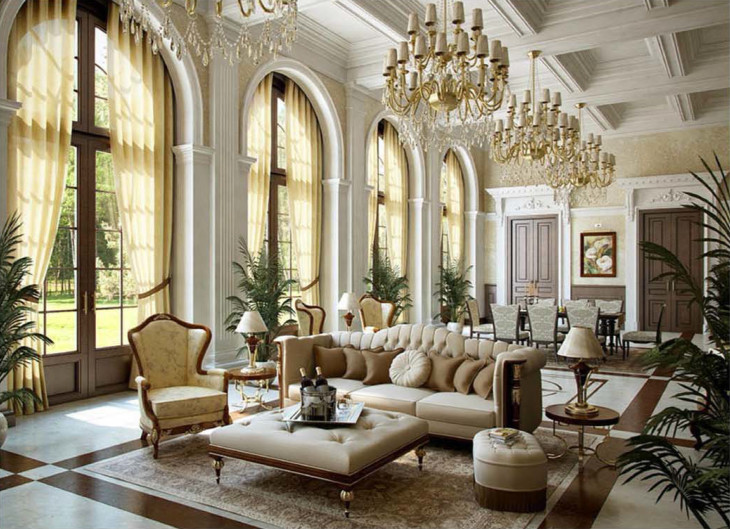 The new 38,000 sq ft eight bedroom mansion will include a magnificent ground floor, state rooms, palatial entrance hall with grand staircase, formal dining room, music room, drawing room, library, cinema, clubroom, swimming pool and underground car museum. In numbers this means 48 chandeliers, 9,000 reclaimed bricks, 70 miles of cabling, 12 grand fireplaces, £4.5 million of joinery, 72 main windows and 20 different types of rare marble and stone.
The most spectacular feature will be the restored Long Gallery, where mosaic floors said to be from the ruins of Pompeii could be the focal point of a private museum. The restoration of the Long Gallery floors, walls and ceilings alone will take restoration specialists 7,290 man hours, with among them artisans from Britain, Italy, France and the US.
At one end a Palladian style double staircase will lead to the one acre garden area with a 15 metre long reflection pool inspired by Chatsworth House.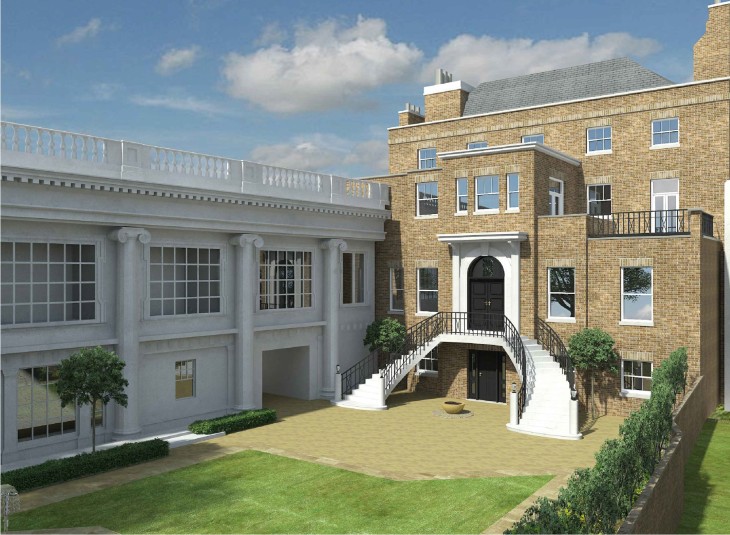 Babaee has worked closely with architectural consultants and heritage bodies and while respectful, he likes to win the argument. He has won permission to recreate the Victorian-era orangery in front of Dower House which had been demolished.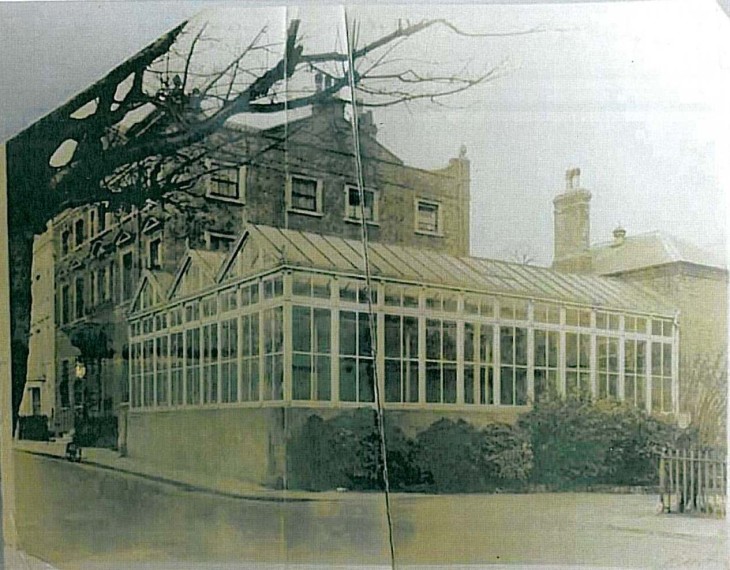 In the grand entrance hall, he recounts how he had met with a refusal from English Heritage to raise the height of the architrave above the doors. "I put my hand on one piece of the woodwork and it just came way in my hand. I said, 'look, it's just old wood, it can't really do any harm and the lady saw my point."
Babaee is confident of finding a buyer from a list of a dozen possible names and says the buyer will be acquiring a stately home that's an important piece of British history. "If someone comes forward now, they will be able to work with us over the next two years to refine the plans to their personal tastes and lifestyle."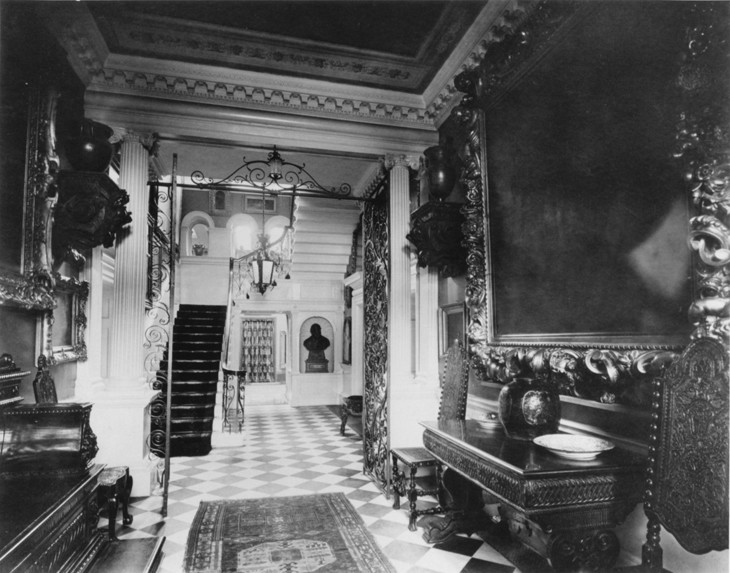 Private museums come in all shapes and sizes, with contemporary buildings as well as many fine conversions. For a major collector Doughty House offers the chance to acquire an 18th century stately home alongside an early private art museum and with them the legacy of great estate. A shame that the Cook's Leonardo won't be part of the story – but you can't have everything.
www.k10group.com
Article first published in the Sunday Telegraph